Your Vendor Menu MUST always fit your customers…
… not the opposite.
Her husband took a job in Orlando.
They were perfectly content in Oregon.
After the notice he would be part of the lay offs – he knew – he had to move.
The only job offer… Florida.
She was kill'n it with her almost Vegan vendor menu from her 2015 Big Dog
But that was then. In Oregon.
Her email to me:
"Ben, these idiots! First I have to explain what a Veggie Dog is and then teach them why they need it!"
She went on…
and on…
and on…
By week 3 in front of her new spot – her sales were abysmal. [read: sucked]
AN EASY FIX THOUGH!
My solution…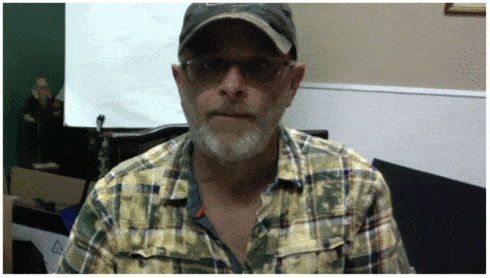 And this… exactly how I responded…
Last week I ran out of cat food for Giligan.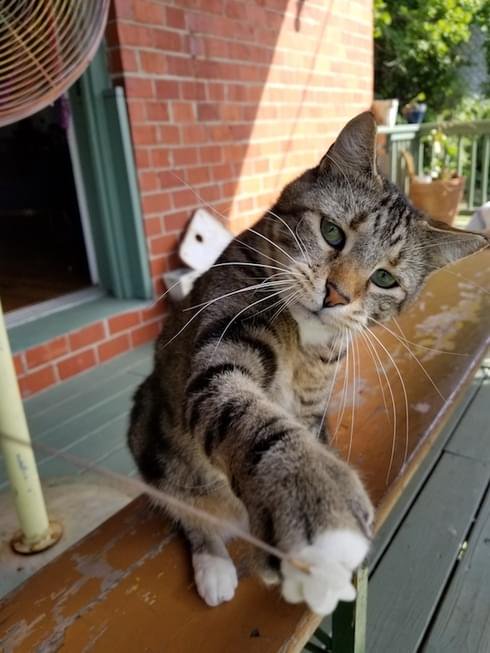 [Giligan]
But if you follow me much, you know that I have chickens.
And I have so much cracked corn – I got a free deep freezer (non working) to store it all in.
The chickens love cracked corn.
I also have a 16 pound bag of meal worms.
This is like "crack" for chickens.
So I did what anyone would do.
I poured some cracked corn and meal worms into a bowl for Giligan.
He sniffed around it for a bit and walked off.
By that evening, Giligan was spinning around my feet as I cut potatoes up to fry.
He was hungry.
So I opened the door to the porch and sure enough. All the food was gone.
So I went back out to the deep freezer and loaded him up with cracked corn and meal worms
again.
And again – Giligan walked around that bowl sniffing – but didn't touch it.
Instead he followed me back inside and commenced to circling my legs.
His way of saying: FEEEEED ME!!!
This went on for days and Giligan eventually died.
Just like your business is doing.
Your attempting to feed chicken feed to cats.
"But Ben... it's human food and it's better for them than processed meats."
Yea, I tried teaching Giligan how much healthier meal worms and corn would be for him than that 9 Lives stuff too.
"You know what I mean, Ben."
Yes! Of course I do. And Giligan didn't die either.
Because instead of trying to educate him on the value of meal worms – I gave him what he liked.
In my case, it was canned tuna – because it was too late to go out to the store.
You on the other hand – can choose to become a nutritional counselor or dietician –
…or you can serve the Orlando folks what they like and be a successful vendor again.
Serve to the crowd you're in front of.
Don't think because raw monkey brains are popular in the jungle, that you can go to Jesup, GA and serve that crap.
Or hellfire – try serving cold coffee to the folks in Hot Coffee, MS.
You either want to be a successful vendor or an educator.
Pick one.
And there's nothing wrong with adding something to your vendor menu – to introduce folks to – but don't use a menu that you must educate your consumer on.
I did this once. It doesn't work.
I decided to go with Vienna All Beef hot dogs.
Got the signs and changed my vendor menu to say:
Sales dropped instantly.
Because in East Tennessee… Vienna is a popular canned thing.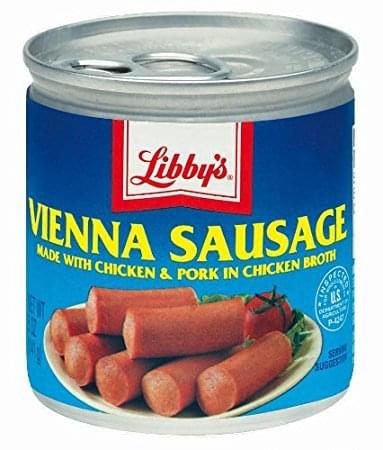 Mushy meat.
Good though.
I love them. Especially the hot ones.
But it's not a hot dog.
And after trying to educate customers that my new Vienna was not the same thing as the Viennas in a can – WITH NO LUCK.
– I decided to be a vendor instead of an educator.
She didn't agree.
She even attempted to educate me on the health values of her menu.
She was standing her ground. It is Florida after-all.
A few weeks later I get an email. She's selling her cart and wanted to know if I could sell it for her.
Duuuuuhhhhh.
I can't see the forest because all the damn trees.
Ben "hard headed" Wilson
P.S.
That wasn't the end of it either. There's more.
P.P.S. Giligan didn't die and is still alive and well.
P.P.S. The empty bowl. Well turns out the chickens ate it.
Wanna Kill It As A Vendor? Learn with one.. live!