Michael Wood Shares Story
Yesterday, I had a great day with one of my best days in sales I have ever had at my street spot (The Bakery) and I sold out too. I did stay an extra hour 10 am till 3 pm.
While out I met another Big Dog owner. He bought the cart new from BensCarts. Now here is the funny part… when he came up, I guess he said that he had a Big Dog. But I guess I thought that he said he wanted a Big Dog, so I fixed him a 1/4 pound all Beef Big Dog Combo. He paid me, and then we got talking and he showed me his pictures of his Big Dog cart.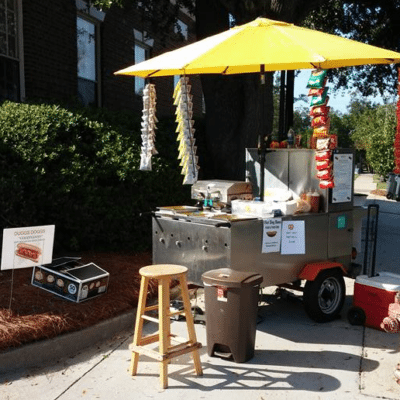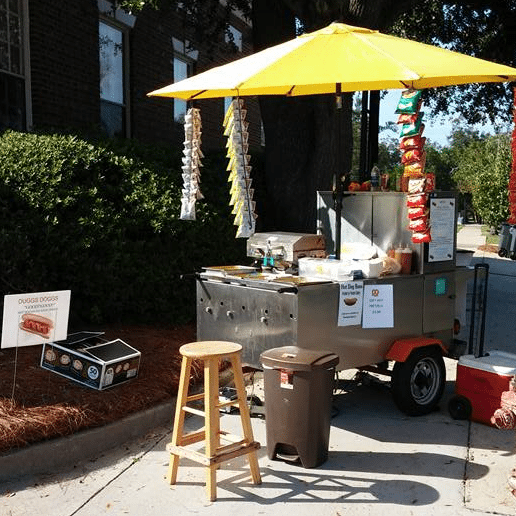 We talked for a long time while I waited on customers and showed him how I operate my old Big Dog. I showed him a lot about my setup and told him that most of my setup ideas are on vendorsunited.org and LearnHotDogs.com.
I really don't remember his name but he is a truck driver that can not wait to start vending in Millen, Georgia. He just completed his Serve Safe class and has an approved commissary and is working on getting a location. I do know of another vendor in Millen, Georgia that has been vending almost as long as me. Millen is smaller with 3,492 population, and my little town has 5,766 population, so it is smaller than my little town.
Thanks to Michael
Michael is always willing to encourage and offer advice to other hot dog vendors. With so many years of experience in the vending business, he is a great mentor and success story. If you're not already following him on Facebook, go check out his Duggs Doggs page and say hello!