ONE SEXY A$$ HOT DOG CART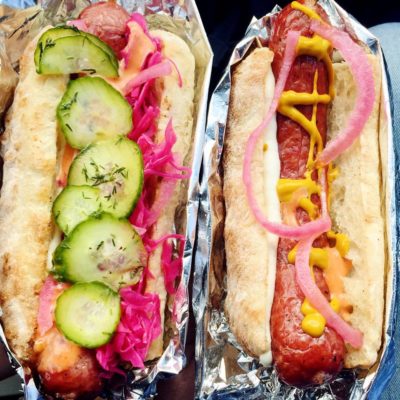 The Nomad's Gourmet Hot Dogs were weird before it was cool.  Check out their line up of toppings, see a beautiful, well maybe a Black Beauty sexy ass Big Dog cart.  The Nomad team is working on year 3 and their black Big Dog hot dog cart is one sexy beast.
Thanks to Gabriel for sending these over!  We are so proud of you and happy you're doing so well.
Join Other Pro Vendors – Vendors United
Did you know there is now a place, a place for Street Food Pro's?  Joining Vendors United allows you access to:
Exclusive deals and giveaways
Exclusive content
Much, much more!
Learn more here:  VENDORSUNITED.ORG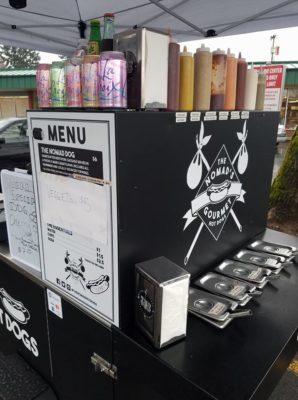 Are You New? Want To Start Now…
with little to no money?  Well now you can… Click Here
You can start a hot dog business, a funnel cake business, a nut business, a boiled peanut business and many, many others… with little to no money.  Why wait to start?  I will show you how to start now even if you're broke.  Watch the video!