In all my years vending and knowing vendors – I've never seen vendors make the kind of money they are making now. And because of my unique position of getting to speak with hundreds of vendors weekly, I'm hearing exactly why hot dog vending is booming.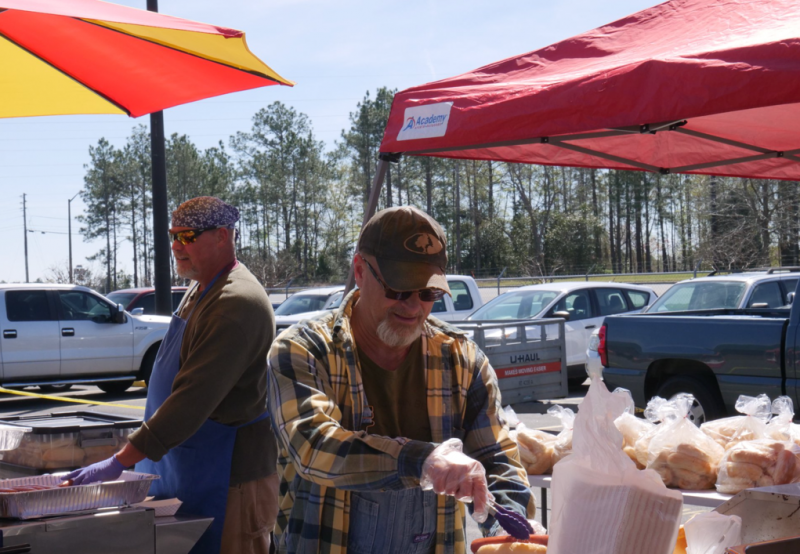 3x to 5x Their Normal Incomes
Outside of vending, the layperson – for the most part, believes vendors make very little money. It's a cool little secret in the industry that has kept the small niche from being overrun.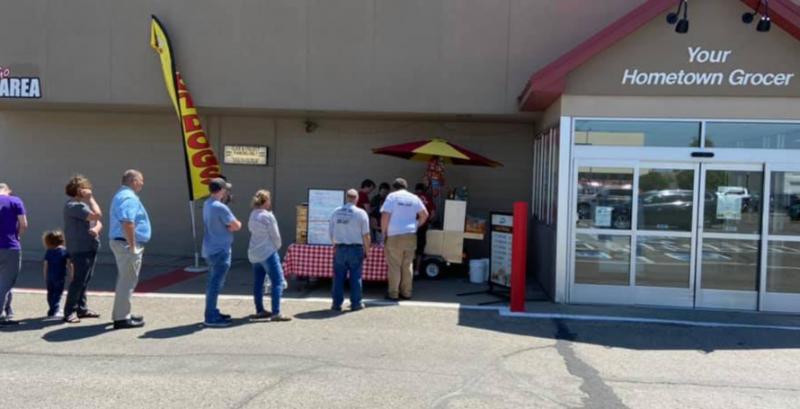 A couple years ago I surveyed thousands of vendors and although I didn't get each vendor to certify their financials – we were able to put together a realistic average income chart of hot dog vendors.
Right now – hearing from vendors inside our Vendors United group and among the 100's of others that contact me regularly and share with updates and videos…

Most since March – have seen their incomes, double, triple, quadruple and more.
WHAT HAPPENED IN MARCH?
Covid 19. It's what happened. And with or without it now – doesn't change a thing… VENDORS WERE FORCED TO BACK-UP AND PUNT!
Many vendors had a minimum of a few events scheduled. Many had locations that now were desolate from closures. So like any great entrepreneur – they took a step back, evaluated the scene and came up with new plans, new ideas and BETTER forms of income generation with their hot dog carts. (mini mobile kitchens) *see below why that's an important distinction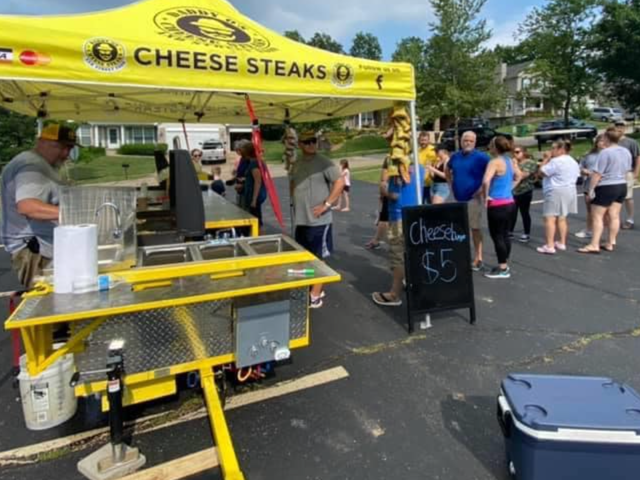 It was in March when I began shouting on YouTube and inside our Vendors United Mastermind group about the awesome that was about to unfold for all us vendors.
AND JUST LIKE THAT – HOT DOG VENDING BOOMED!
Our Vendors United [VU] messaging app was blowing up. Every day I'd hear from vendors who had scored big and was now turning down business. Normal street vendors were reporting days doubling their all time best days.
Restaurants closed and folks flocked to street food vendors. Hospitals and factories shut down cafeterias and vendors – they started killing it!
Start your own street food business with a small investment –
[CLICK HERE]
HOSPITAL PAYS HOT DOG VENDOR BIG MONEY
And his sharing of that inside VU got other vendors the opportunity. So much so – that many had to get a second hot dog cart.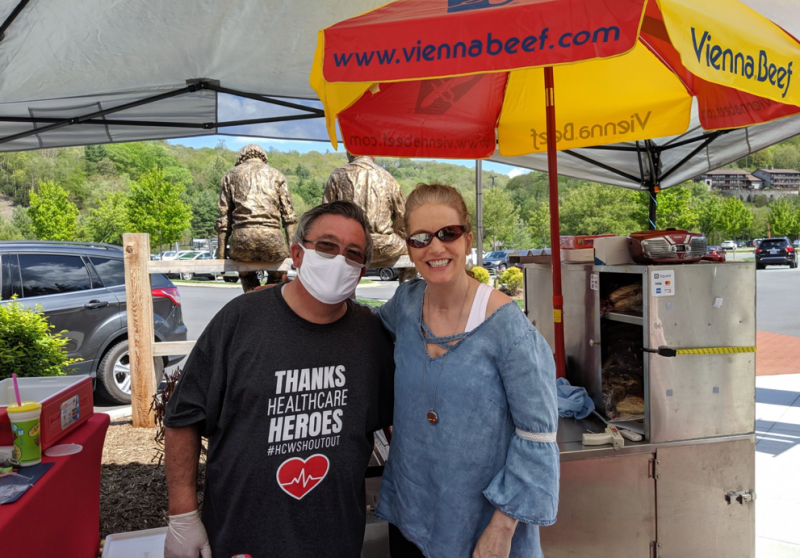 FEDERAL DOT – "CALLING ALL VENDORS"
And in a stroke of genius – The Federal Department of Transportation opened up access to vendors nationwide.
Operate your hot dog cart at the rest areas!
And just like that – I announced it to VU members and the next day – 2 vendors were setup at rest areas.
Truckers were finally recognized for being so dang crucial to all of us getting our stuff – the Government stepped in and said… let's get those folks fed and moving on down the road.
RESTAURANTS EVEN WANT VENDORS
Usually the adversary (nemesis) to vendors and always the ones behind the illegal and unconstitutional laws against vending – were now calling vendors to rent, lease or borrow their carts so they could serve outdoors and stay open.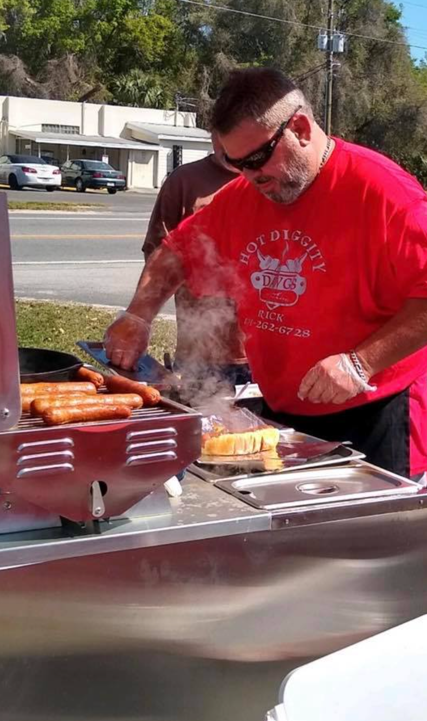 And because we're so freak'n kind – many vendors have helped them by letting them use that "mini mobile kitchen" as the outdoor service for the restaurant.
CITIES HAVE STARTED WELCOMING HOT DOG VENDING
Asheville, NC city officials actually changed their codes to allow vendors in as the restaurants closed up. Before, food trucks and carts were severely restricted.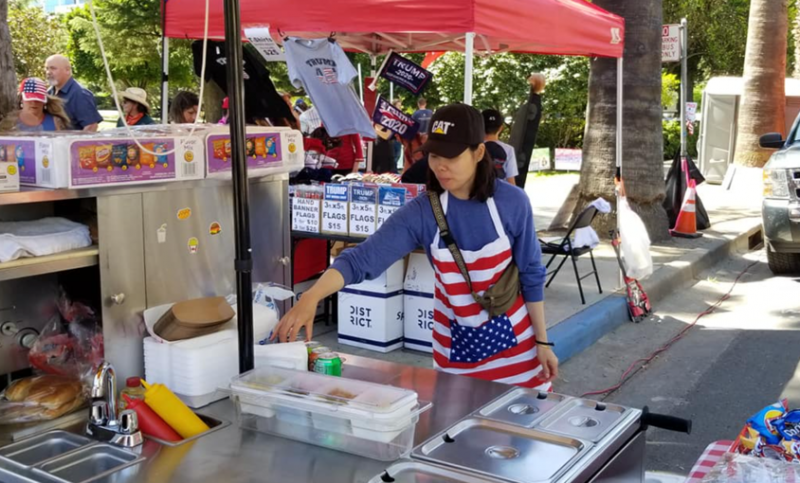 CRITICAL BUSINESSES BEGGED
These businesses deemed critical – quickly ran out of eating options and posted on social media for vendors to come. One of our VU members got a call from the City and is now setup at the city administration offices 2x a week.
He's seeing $1500+ days there and that's not his only location.
NEVER HAS THERE BEEN A BETTER TIME TO BE A VENDOR
Oh… and before you think you've missed the boat. Think again! Following my course "hot dogs saved my life" – vendors just last week who started are already seeing $300 – $500 days.
Everything you need to know about getting started, my journey, my secrets…all the goodies that changed my life, and how it was done –
[CLICK HERE]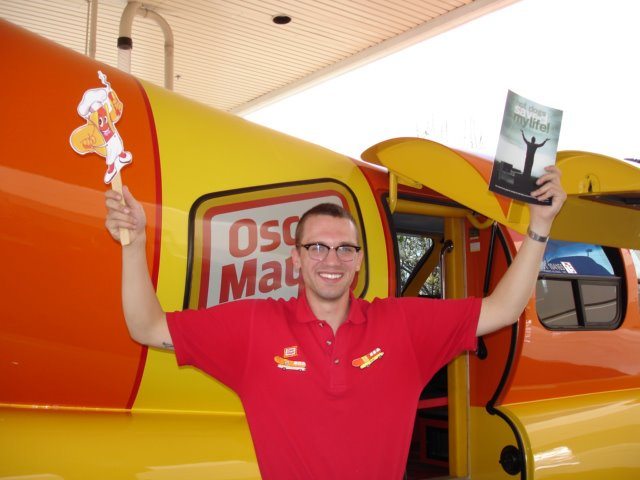 One new vendor is at a paper factory. Tuesday was his first day. The factory once had an inside cafeteria but now had a…
You better pack a lunch = rule.
His first day, Tuesday – saw 113 customers because the HR person didn't announce it till that morning and so everyone already had a lunch. He charged $9 bucks for either of his two meal deals.
If you didn't already do the math – his gross income on his first day was $1017.
HOPING FOR MORE STIMULUS $$$
While many are hoping for some sort of bail out or the next stimulus check so they can upgrade the TV in the den too – VENDORS ARE PACKING AWAY THE EARNINGS!
THIS WILL BE THE BEST TIME EVER TO VEND. RIGHT NOW.
Like a tree – when is the best time to plant one?
ANSWER: 20 years ago or Today!
RECENT QUOTES FROM HOT DOG VENDORS
To date, best year ever!

Michael Wood – Duggs Doggs (over 10 years vending)
A bad day now is what my best day used to be.

VU Member – CS
Best weekend Ben! $13,219 with only 2 helpers!!!

VU Member – DP
NOT JUST HOT DOG VENDING
No sir – No mam! Vendors from mini donuts to cheese steaks are in VU and sharing, helping, learning, growing and everyone is the better for it.
All you need is a kitchen to turn your life around –
[CLICK HERE]
No matter what you may plan on vending – there is no better time – and the quickest, fastest way to do it… is to grab my course book. You can apply it all to any street food vending, drop off catering or like me.. hot dog vending.
There could not be a better time to start. Cities have relaxed and have actually called out for more vendors, front line workers want to eat, factories need food and the list goes on and on.
Everything you need to know about getting started, my journey, my secrets…all the goodies that changed my life, and how it was done –
[CLICK HERE]
MINI MOBILE KITCHEN
Remember above? A hot dog cart is in fact a mini mobile kitchen. Boil, steam, grill, fry and more. Soups, pretzels, bbq, hamburgers, tacos, pancakes and much, much more – all from a little mini mobile kitchen – we call a hot dog cart.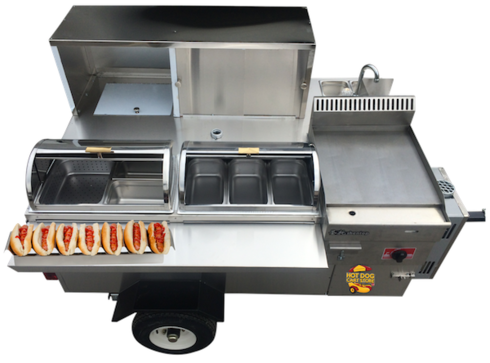 WANT PROOF?
If you're anything like me – you're a skeptic too. I don't want just the words from some online GooooRoooo – I want evidence – demonstrable evidence.
Not only can you talk to real live vendors on my Facebook and Youtube pages but you see with your own eyes inside our Vendors United group.
And I'll let you in for FREE!
Just promise, when you come in, you'll look at the daily videos and updates posted by real live vendors every single day. Then reach out. Comment on a post. Get their experienced opinion and get that demonstrable evidence.