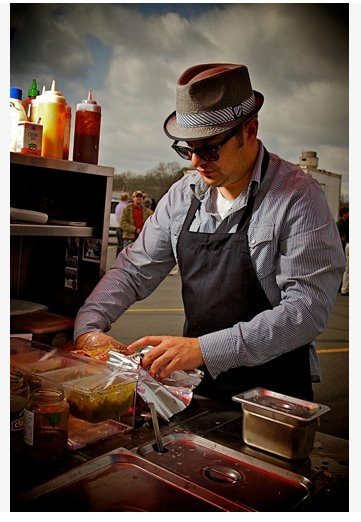 You all remember Mike Juliano, right?  He was on Hot Dog Vendor Radio with us weeks back.  Link   For fun Mike tweeted that we ought to bring back the World Record to the US.  As of a few months ago, Canada took the record with a $100 hot dog.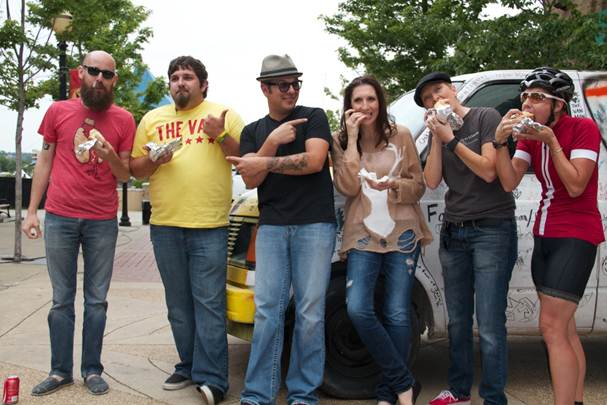 The response was huge and fans started a bidding war.  Mike decided to use the money for charity and do an official contest for the most expensive hot dog.  The price was set at $1501 with $1500 going to the charity and a dollar to Mike.  The charity, called; The One is a Non-profit that provides for the homeless and are a way cool bunch of people.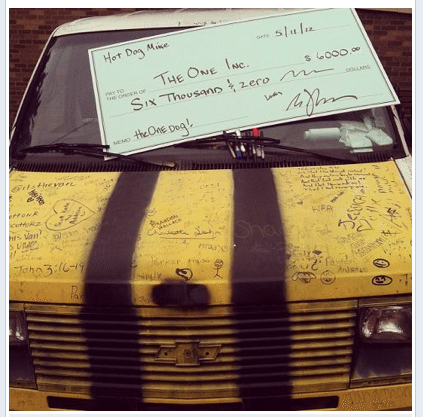 Not just one hot dog was sold but 4 for a total of $6,000.00 – all to help the homeless.  Who's your daddy now!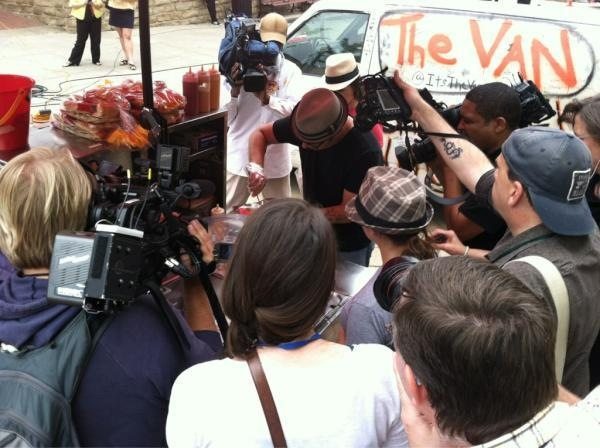 You're probably wondering what cart could handle cooking up the Worlds Most Expensive Hot Dog – A Big Dog Cart, see it here.  I had to 'toot' my horn a little.  What a great thing it is, to know that one of our carts was used to take the World Record.

It's OFFICIAL!  World Records has named Hotdog Mike's "the one" as the most expensive hot dog in the world.  I am so excited to be a part of this and absolutely love the fact that the money goes to help those in need.   Among those 4 lucky people that purchased the $1501 dollar hot dog, BensCarts was one.  BensCarts.com follows Hotdog Mike on Twitter and when we heard about the goals to set a world record and to help the homeless, we had to get us one.

I'm not sure who the lucky pinch eater was, but Mike assured me that he would find a fill in for us as we could not be there in person.  Congratulations to Mike!  I love you brother!
To all my loyal family of vendors, you can follow Mike on Twitter maybe go over to his page and share the love, give him a ((((HUG)))) or a big Thank you!
Check out this video.

The actual $1501 dollar hot dog.