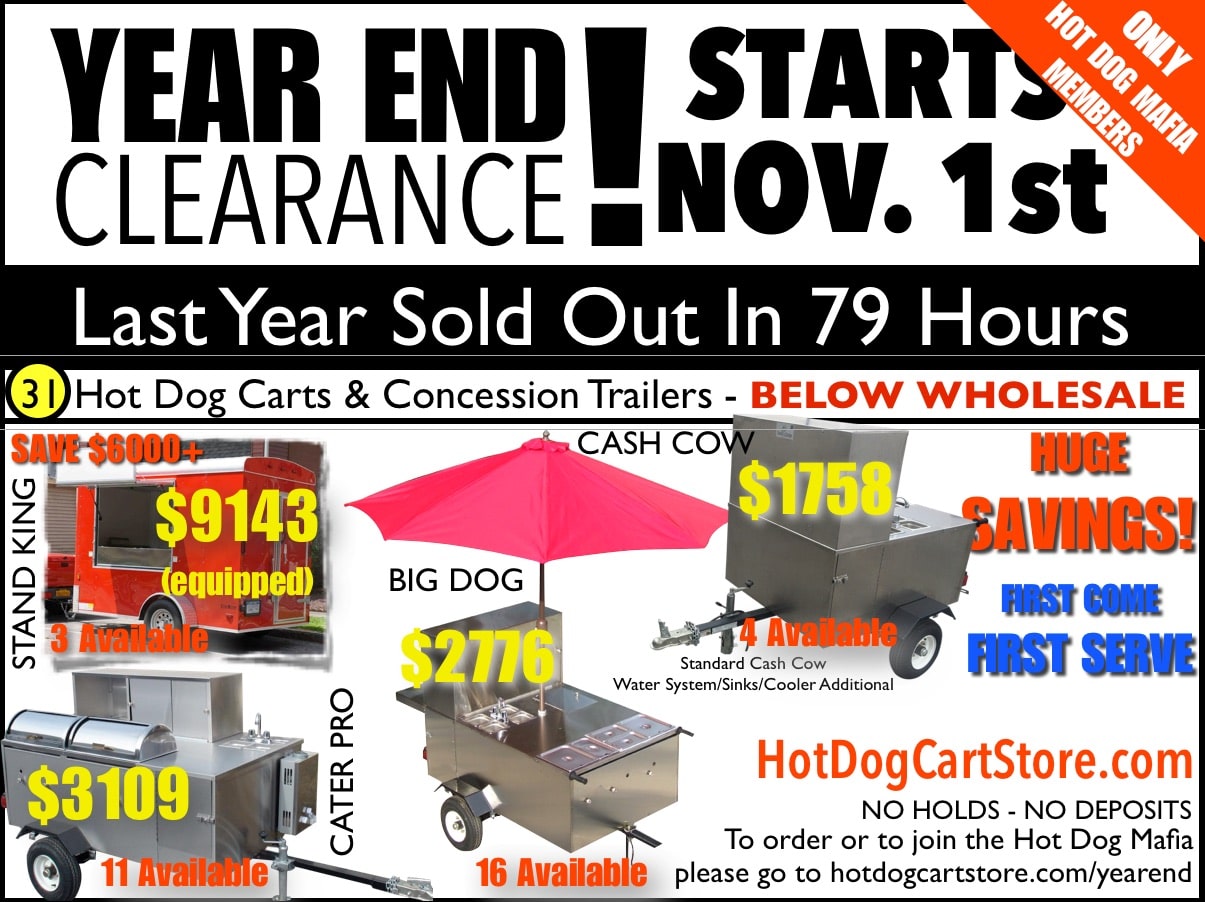 Every year we have a few carts left over as we gear up for the next year.  This year is without exception and starting November 1st, 2015 you'll be able to "steal" a deal on a new hot dog cart or concession trailer.
These deals are for Hot Dog Mafia Members ONLY!  If you aren't a member would like to join, please click here and take advantage of the biggest deals in our history!
Prices will be reflected for Mafia Members during checkout.  There are no holds and no deposits on these deals.  To be fair to all, it's a first come, first serve event. Last year we sold out in 79 hours and 11 minutes!  Be sure to get yours by ordering on November 1st!  
As you can see they are subject to availability and current quantities are listed – once all available units of any particular model is sold out, then the price will update automatically on our site.  Please do not call and ask.  If it shows the price, then there is at least one available.  There are no discounts for multiple purchases as we hope many people will be able to take advantage of our biggest sale ever!
Other carts not shown in ad have been reduced as well.  Please be sure to check out the price on ANY cart you are interested in.
It's NOT TO LATE to join the Hot Dog Mafia.  Get yours now!  To see / purchase carts, please visit our store:  hot dog carts for sale year end clearance