Why spend $3500 on a commercial cart when you can get a very CHEAP hot dog cart like these for a few hundred bucks? This is a very inexpensive hot dog cart that can be used with some modifications.
LET ME EXPLAIN
WHERE TO FIND THESE CHEAP HOT DOG CARTS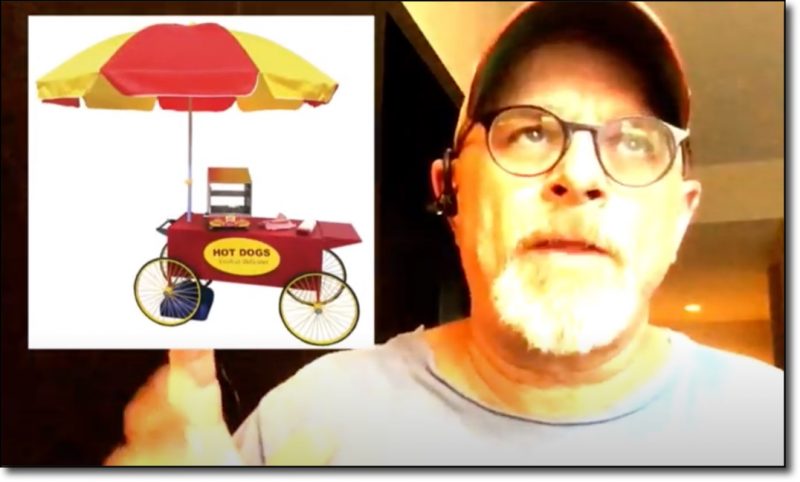 THINGS YOU MAY NEED
…if you get a less expensive hot dog cart.
Steam Table Drop In
Additional framing
Water system w/ sinks
Industrial bicycle wheels
Boiler on the side
Electrical connections or generator
MAKING THE MOST OF IT
You can start vending, catering all with these types of carts but you'll likely be met with some obstacles that will add up to the cost of a real cart.