Hot Dog Vendor and Military Vet! I'm fortunate to be around so many awesome men and women in this business.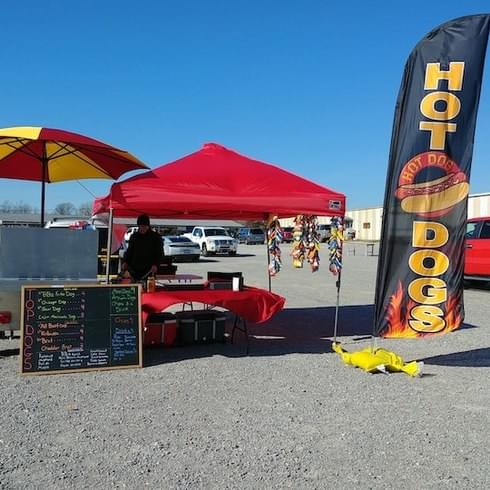 Some of the hot dog vendors that just standout – are military vets. They are total badasses.
Never give up'rs.
Never say quit.
Keep it simple.
Methodical.
Hard working to the 'nth degree.
Folks like Mark Lollar and Michael Woodand the many others.
They are literally like tanks. Nothing stops them.
Everything they do – is done RIGHT.NO SHORTCUTS.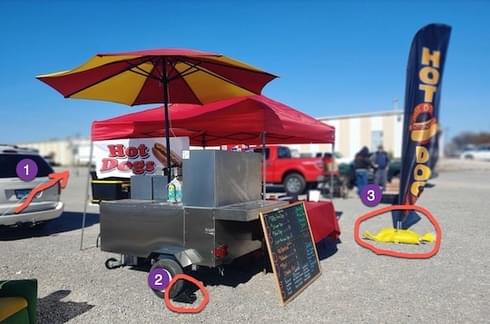 1 – rope tie-down in case of wind
2 – wheel chock
3 – weighted swooper flag
And then there is me…
1 – wind looks calm – probably don't need a tie-down
2 – it's a freak'n gravel lot… how far can it really go?
3 – kick some gravel on it and it should be fine
So – me… more like – half a badass. The last half.
AND I HAVEN'T EVEN GOTTENTO THE GOOD PART.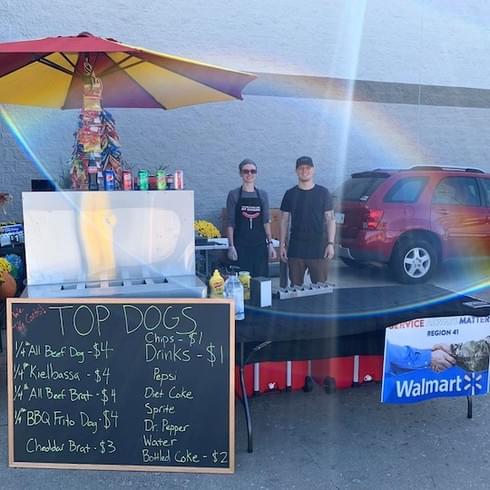 * did anyone else notice the rainbow?
Bjorn Jacobson emailed me. He got his cart in October.
– yes! Just last month.
Setup was fantastic. Great signs! Huge menu board!
He was ready.
And then.. ONLY around $80 average income.
What?!!!
"We kept looking elsewhere though and I spent every day off trying to get us better spots."
Notice he didn't say we put the cart up for sale and have decided this ain't for us.
Nope!
Again, he's a badass hot dog vendor!
He knew this (click here)
"I go into each place with a certificate of insurance that already has their name on it, pictures of our setup, menu, and licenses (I did sales before the Army so getting the locations is my favorite part)"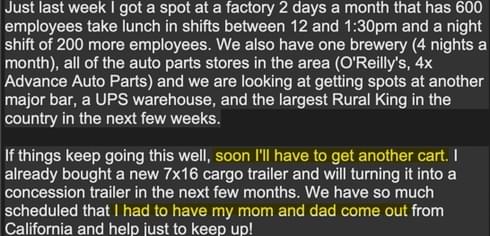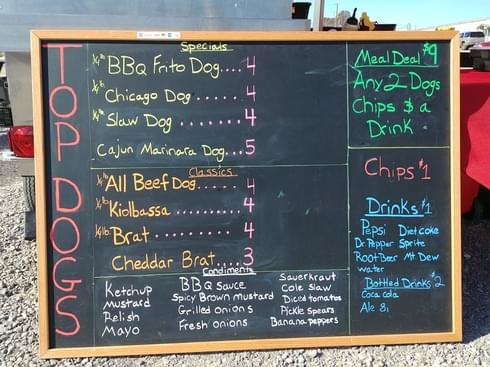 Remember… he still is Active Duty Army.
Still works full time. Has a family.
And in about 18 months as an hot dog vendor… he'll get out and have a successful business running.
Which is already making him a kick butt income.
IN A MONTH AND A HALF!
Are you a hot dog vendor? Where you gonna be in a month?
Bjorn is in VendorsUnited along with Michael, Mark and about 450 other hot dog vendors.
– some already hugely successful – some that haven't started yet but are learning from the pros – some that just got started like Bjorn!
He's been so busy – he hasn't even had time to get his business cards…his cart wrapped, or even tell folk she caters.
https://learnhotdogs.com/hot-dog-cart-catering/
If this doesn't inspire you… – then check your pulse.
You might be dead.
P.S.
Every image clicks to awesomeness. As in each image in this article will take you to the corresponding info.
P.P.S.
I want to thank Bjorn for sharing. He even allowed me to use his real name and all. (love it when someone lets me)
Bjorn is stationed in Ft.Knox. (where the gold is)
He and his wife have used their love and skills to raise money for charity too.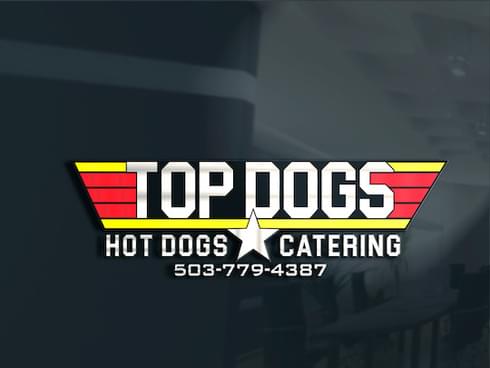 You can follow Top Dogs at https://www.facebook.com/topdogsandcatering/