So you want to add a grill to your hot dog cart?! Smart move. You'll attract more which equals = make more money with a simple addition that will cost less than $200 bucks.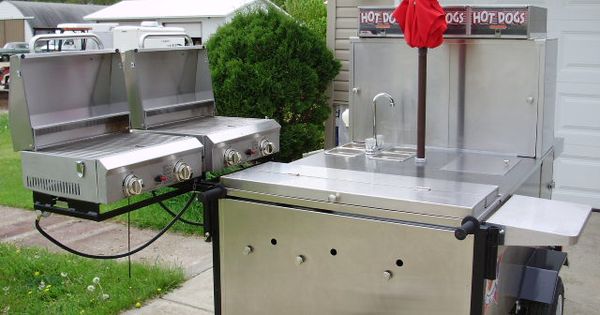 Benefits of adding a grill
it's eye candy for customers and soon to be customers
grills put off smells that attract customers
grills put out smoke which attract customers
grills make for a better experience for your customers
a grill allows you to do my famous Coke Onions
a grill allows you to add grill marks to the buns and dogs
I could go on – but the general theme is that a grill will make you more money.
THE VIDEO
PARTS FOR ADDING A GRILL
a "Y" gas coupler like these
a portable suitcase grill
a tv wall mount or large L shelf brackets (if mounting to the side)
See the grill we use on our carts here.