I'm going to show you exactly how to get a free google voice number for your hot dog business.
Why Would You
Besides the problem of carrying around two cell phones – you also have the issue of a new phone bill and I'm pretty sure YOU are like me… – YOU don't want one!
Benefits:
Look way more professional with your own business number
Have a dedicated voicemail greeting for customers
Get a local number
IT'S 100% FREE
Send and receive text messages
Works on Android and IOS
Works on your current phone
Allows you to choose which number to call out with
I've been using Google Voice since it's inception. In fact, I was one of the beta testers. I love it. And you will too.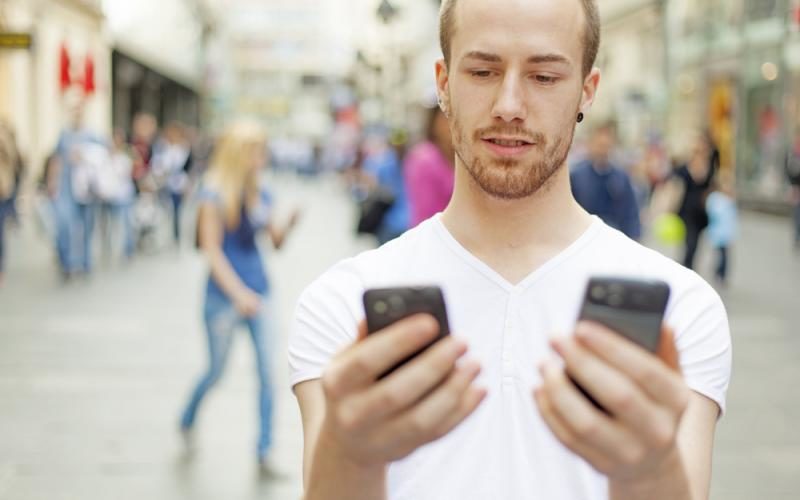 Now That You're Convinced
I'm going to make getting a Google Voice number for your hot dog business fast and easy and at the bottom, I've got a very short video with some tips you can use to make it work best for you.
Step One:
If you don't have a Gmail account yet you'll need that first. But have no fear. I'm going to show you the quick and easy way right here.
If you already have one… well then skip down to STEP Three
A: go to www.gmail.com
B: click "create account" – see image below
Step Two: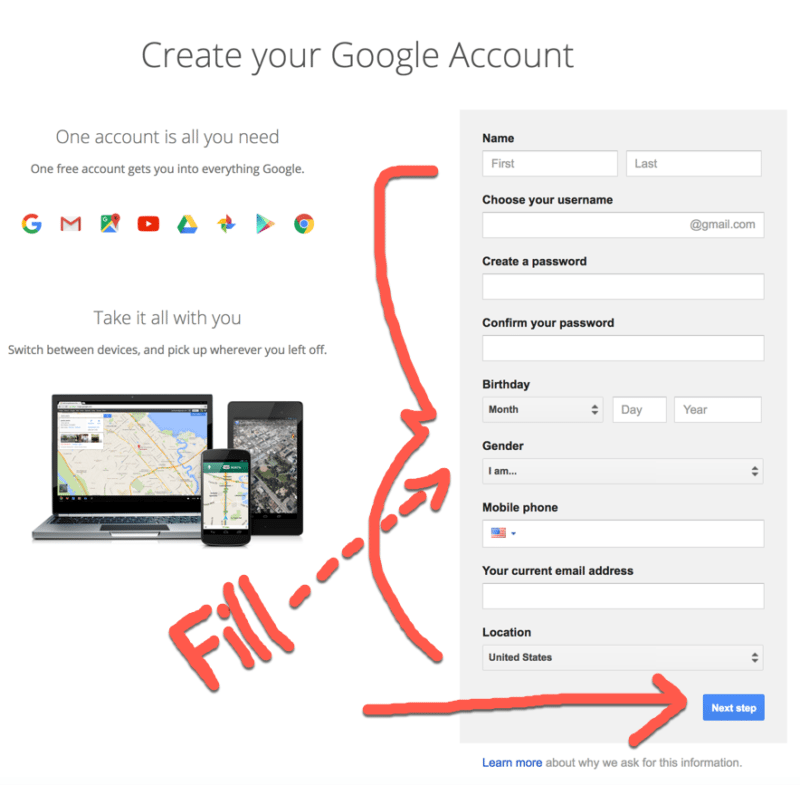 SHOULD LOOK SOMETHING LIKE THIS NOW…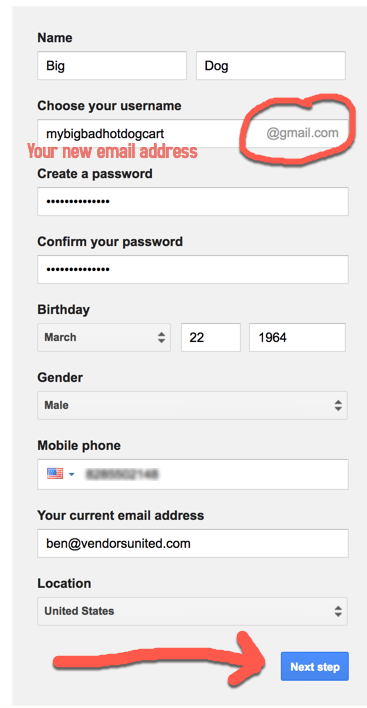 Note: This username becomes your new gmail address. No worries. You'll just have another brand new shiny email address that works better than any other I've used.
When you click "next step" you'll see the Terms…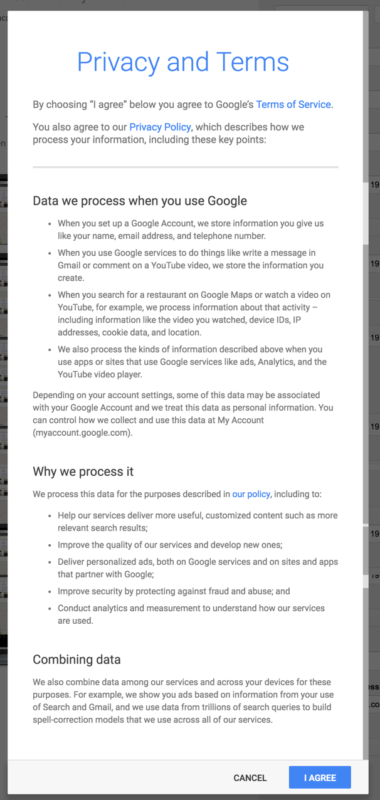 You must accept to move on.  You'll then see the welcome message. It shows your new email address.
From here… click "continue".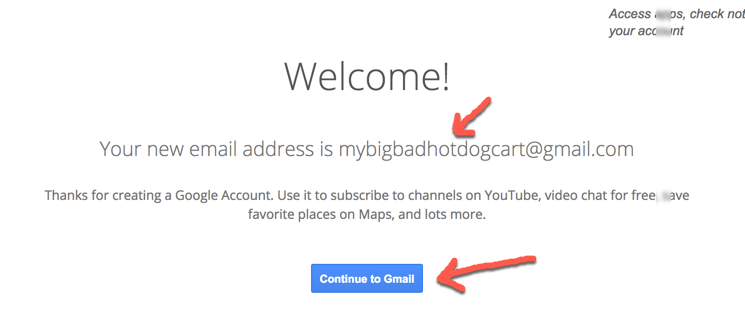 Now you'll see the above screen and your email is officially set up. You can later explore all that you can do with Gmail. But for now… (moving on)
Step Three:
If you already have a gmail account and didn't want a new one… (start here)
Now that we're all together…
A: Go to voice.google.com
B: Click "Get Google Voice"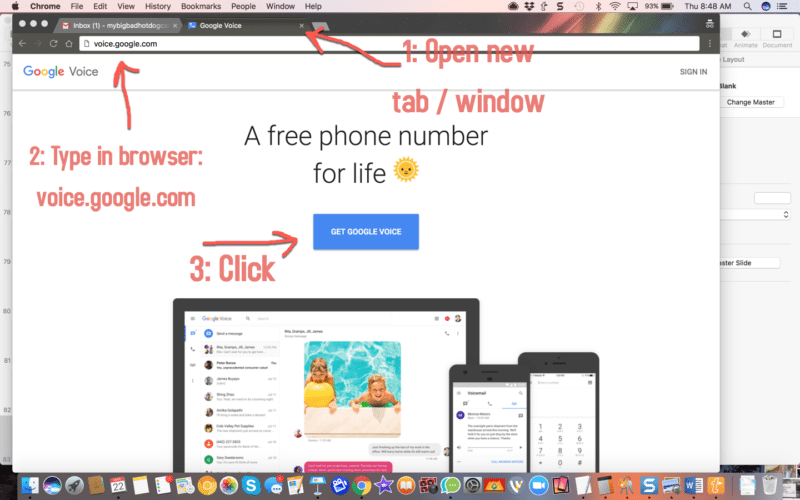 When you do you'll see…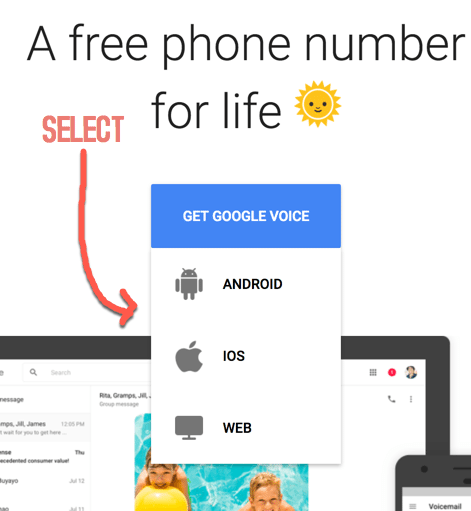 Note: You're better off setting up your Google Voice number for your hot dog business from a computer and not a phone. Once done, then you can get the apps to manage easily.
Then click "CONTINUE"…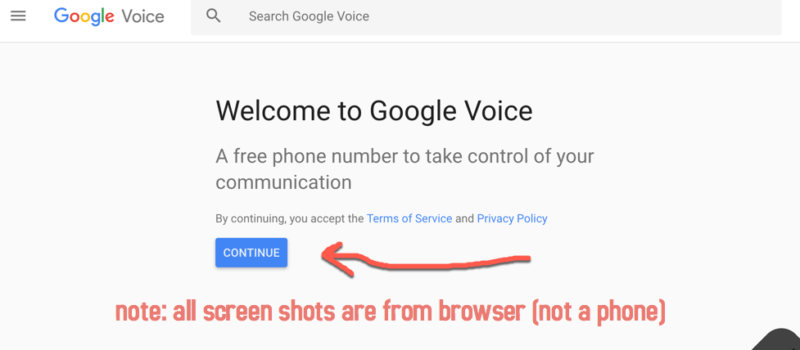 If all went well…
You should now see this…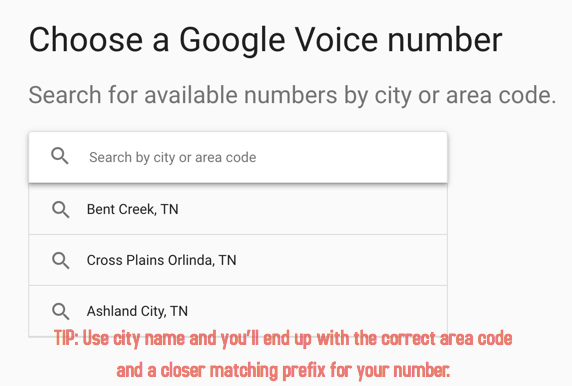 *see tip in red
Step Four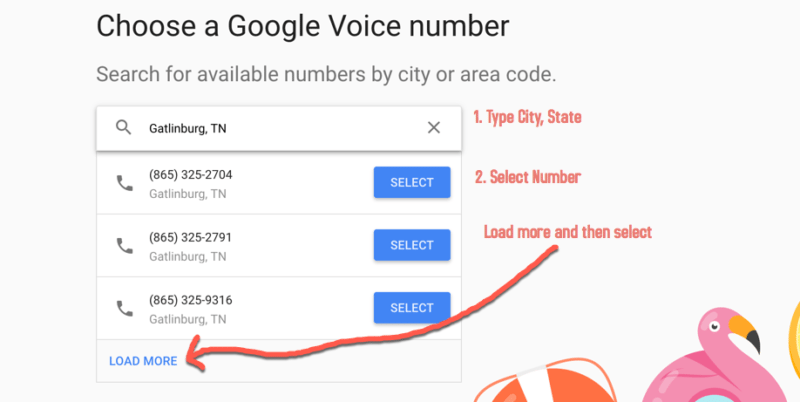 A: Type in your city, state
B: Select a number ya like by clicking "SELECT"
NOW… you should see this… (but with your new number)

Click "Verify"
On this screen you'll need to verify your number.
A: Type in your current cell number (can't be a landline)
B: Click "Send Code"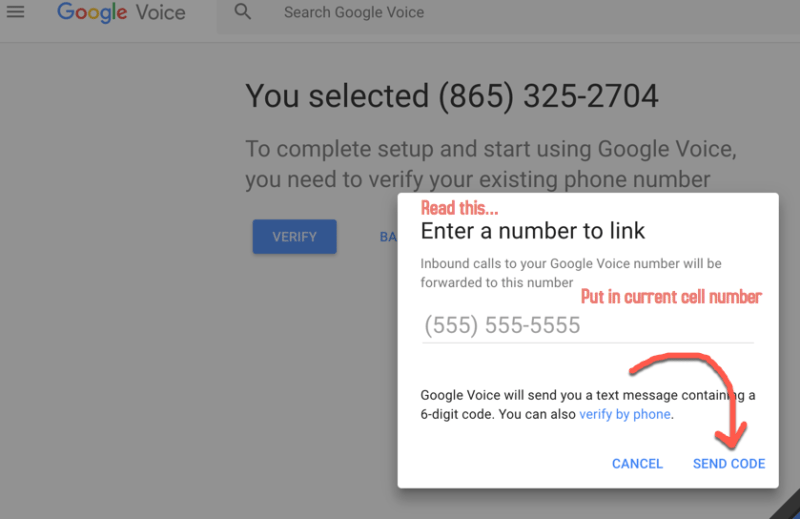 You'll receive a text message instantly on your phone.
A: Open new text message
B: Take the code they sent you and type it here…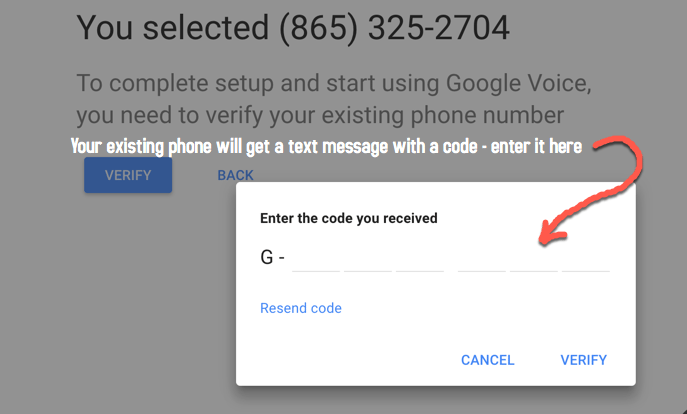 Click "Verify"
Now you'll see this…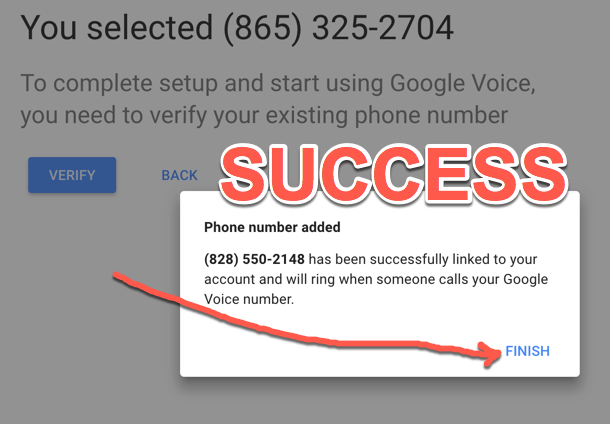 Click "Finish".

Your new Google Voice Page will now open up automatically.
Step Five
Look on the lefthand side and click the three dots.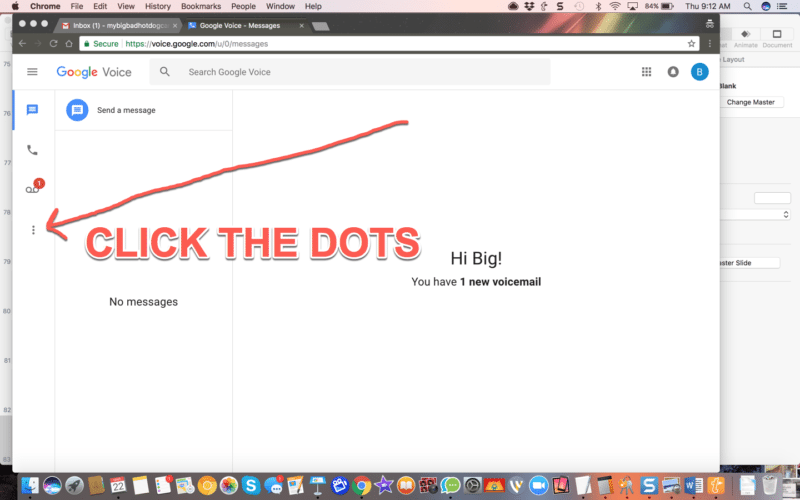 Now… Click "Legacy Google Voice"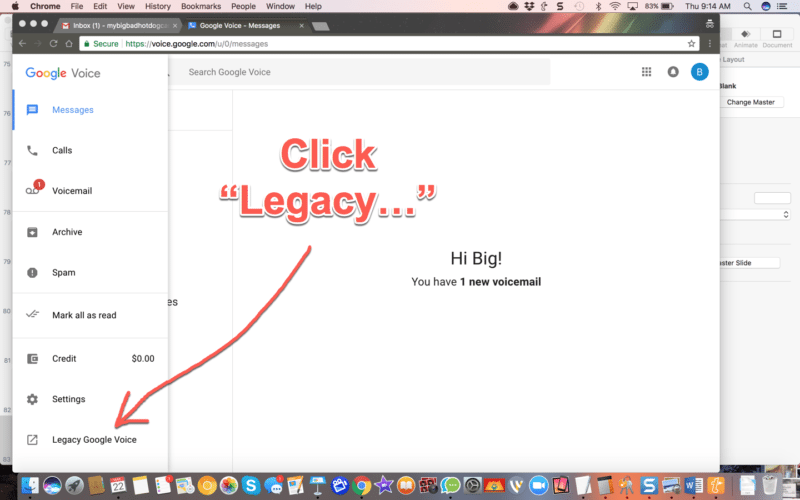 Which will automatically open a new tab…
Step Six
A: Click the gear symbol in the top right of window
B: In dropdown, click "settings"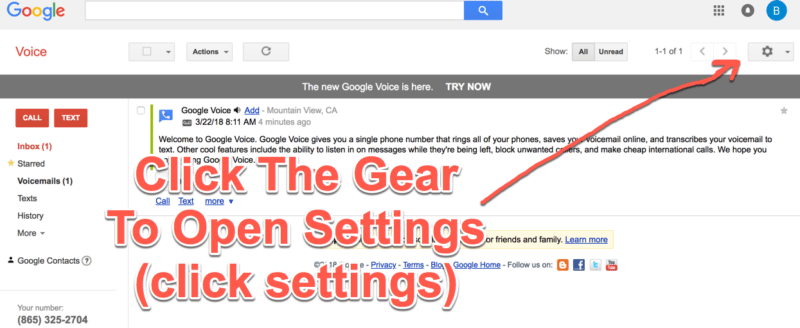 C: Uncheck Google Chat
D: Click Voicemail & Text

Now you're in but there's a few little adjustments and things you'll want to do before you go tossing out that cool new number you just got.
Watch this short video and I'll walk you through the rest of setting up a Google Voice Number For Your Hot Dog Business.
Deal?
Ok…
google voice number for your hot dog business – video