Hot dog vending in the winter is very doable. From Alaska throughout Canada – vendors don't let the cold stop them from making money. Or could you vend other types of foods and make even more?
For years I've bragged about the vendors  – who make so much during the warm months that they just take the entire winter months off. But this isn't done by all and many vendors say their BEST months are in the winter. [less competition]
In the following, I'm going to share pro tips and also some AMAZING things vendors are doing to KILL IT during the colder months!
Making It Comfortable
I've vended through winters and before I met Mr. Chapman – I was (for the most part) miserable when it was cold and windy.
But I visited Mustard's Last Stand in Champaign, IL and watched this 70+ year old run a cart – at night – freezing cold – snow on the ground – in bone chilling weather.
Yet – I was warm.
Although these college students wore short sleeves and acted "a fool" – I was not about to. Neither was Mr. Chapman.
His customers loved his spot because he had a – wind barrier and a propane blow heater. We stayed warm and toasty. You can control your immediate conditions with a little bit of smart setup skills.
IT DOESN'T MATTER HOW COMFORTABLE YOU MAKE IT
If the customers aren't there, then there's NO POINT in making it warm and toasty. Right?! I'm talking the locations like Colonel Mustard has. Three nights a week – almost year round (except when he takes vacation time) – he works it. Snow, sleet, cold feet – doesn't bother Mr. Chapman as long as folks are buying.
So you must have – good locations. Factories, salvage auto part places and the likes. You know – where people are no matter the weather.
One vendor I know does a dog park through the winter. He's in Wisconsin. He's found a great place where people congregate and he slings his delicious weenies.
Some Foods – Just Don't Do Well In The Winter
Sure you could do lemonade in the winter but your food costs would be higher and it's not really a cold weather drink. Because, people associate lemonade with hot days.
However, if you vend in a warm southern state – then by all means – it can be done and is being done well – year round. Or just changing to coffee or hot tea and ciders can make all the difference.
What Foods Sell Best In The Winter
We already know, hot dogs, brats and sausages do great – in the winter, but there many other "comfort foods" that kick butt. Some of which aren't doable from an open cart due to codes but many still offer them if they're working private gigs and drop off catering.
pulled pork
pasta (yes – you can easily serve hearty pasta dishes from your cart)
coffee
hot tea and hot cider
soups (some vendors have gone all soup – all year)
baked potatoes (another year round one)
meatball subs
breakfast wraps
donuts (what? see below)
pancakes (are you kidding me? – see more below)
There's more – but that will get your gray juices flowing.
Do You Even Need The Hot Dog Cart?
Nope! Vendors are discovering other vending options for the winter that don't require a cart. Again – hot dog vending in the winter is totally doable when you…
dress warm
create your space to block unnecessary wind (popup canopy with 2 or 3 sides
use heaters if necessary
have locations where people are
Remember – vendors are making a killing from Alaska to Canada throughout the winter)
THEY GO OUT LESS – BUT "OH BOY" WHEN THEY DO
Folks go outdoors less in the winter, but when they do – they splurge. They tend to spend more – eat more – treat themselves more. Warm comfort foods fit the bill here and folks love to be comfortable.
DONUTS?!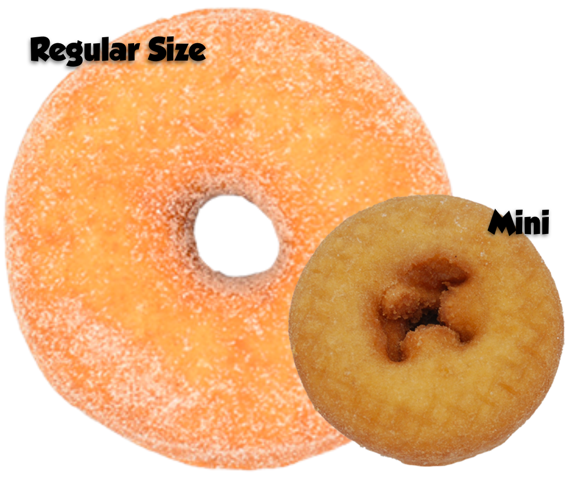 The other day I sent an email out to our group of vendors. Sharing about one who did thousands over the past weekend with lemonade. I've put a copy of that email here for you. – it will make the following – make more sense.
Well, he does donuts too. Mini Donuts. You know the old fashioned hot delicious cake donuts?!
He uses a mini donut machine (actually 2 of them – because he's that busy).
Donny's been doing that for years now and IN. THE. WINTER. – donuts ROCK!
Works all year, but the customers line up in the cold months. Donny is in North Carolina and it gets pretty dang cold. Not Minnesota and Wisconsin cold – but cold.
THE THING ABOUT NORTH CAROLINA AND DONUTS…
Vendors don't need to bother with the Health Department to do donuts in the state of North Carolina. It's considered an agriculture product and is not regulated by the Department of Health.
WHAT DOES THIS MEAN FOR YOU?
Well – if you live in N.C. and wanted to set up today with a pot of hot grease and make funnel cakes or donuts – you could. You'd instantly be in the donut business – with NO RED TAPE.
Literally – an INSTANT VENDOR.
BUT I LIVE IN ONE OF THE OTHER 49 STATES
No problem. North Carolina isn't the only state that is friendly to agriculture businesses. Call your state agriculture department and ask what you can vend. Or simply pull out the old trusty Google machine and look it up.
And even if they do require a health department license – who cares? You do that once – and you're done with all the red tape.
Hot Dog Vending In The Winter
Even in the super cold states – there are vendors kicking butt and making hella big incomes throughout the winter.
Why?
Less competition. Because the "too lazy" "I have many excuses" vendors have either parked the cart for the winter, sold it after the Summer – and simply won't be out there creating competition.
Others – well they worked the lake this past summer. From a pontoon boat – made all they need – so they could afford to take the winter off. We have several – in our Vendors United group who take the winter off.
I know a vendor who only works tailgate locations for a college football team. He works through the winter at full blast and seldom works in the hot summer months.
Ultimately – you can make yourself comfortable in the winter weather with the right stuff. And you'll be rewarded with pockets full of cash for the effort.
Carey has bought a new cart every Fall – for three years now. She keeps expanding by one cart each winter. She hates hot weather and simply won't vend where she's "sweaty and icky".
BACK TO DONUTS FOR A BIT
I must admit. I'm a sucker for donuts. Any time of the year. But there is nothing like a hot fresh cake donut when you're outdoors in the winter. It's food for the soul.
Donny sells his donuts in a bucket or "tub".
One dozen sells for $4 to $5 – at $4.00 though  –  a vendor profits $3.77 per dozen.
WOW!
This however – doesn't include your time costs – but it does include all the COGS. (cost of goods sold)
$10 is the going rate for a tub of donuts with toppings. That's 2.5 dozen donuts per tub and a profit of nearly $9.00 per tub.
Donny puts out hundreds of these tubs of donuts at his locations and makes a small fortune every time.
Pancakes Too!
Like donuts, pancakes can be done easily and have a huge profit margin. A couple of college students up north offer pancakes from their Pro Dog cart. Like donuts all you need are a few things to get started:
Donuts
Of course you'll need the mix/batter – toppings etc… but equipment – easy as pie.
More Winter Vending Tips
I've done several articles and shows – on hot dog vending in the winter over the years. You'll find those here. Some vendors focus on drop off catering during the winter months so they can avoid standing outside by a cart. Learn more about drop off catering here.