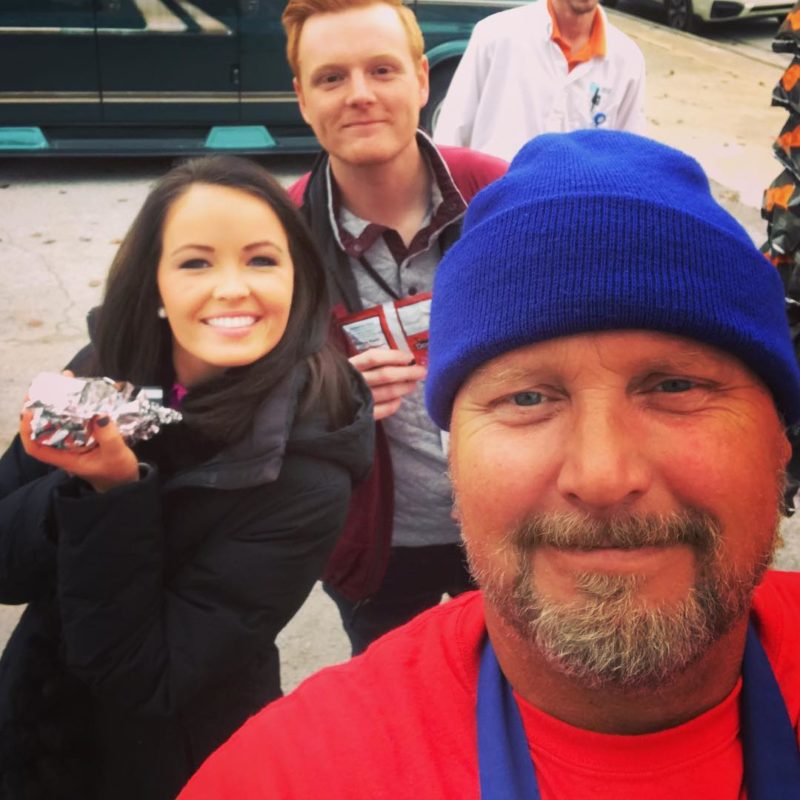 If you… then you know

If you are a Vendors United member or if you follow us on our Facebook page, you've certainly seen and heard from Mark Lollar. He's the owner of The Great American Hot Dog Stand. This hot dog vendor helps many.
He's about as country as cornbread and full of wisdom. He's got a great attitude and is always offering help to new vendors and tips and tricks to us more experienced folks.
Hot Dog Vendor Helps Many
His helpful attitude goes further than the vendor community though. He's a ray of southern sunshine to many who are lucky enough to catch him slinging at his local spots.
Mark, although just about a year in this vending world has so much knowledge to share, we practically begged him to be one of our trainers. Constantly he's being booked online through our free sign up for the SPEND A DAY WITH A REAL HOT DOG VENDOR TRAINING platform.
More on that in a bit.
RECENTLY FEATURED
Mark was recently featured in his local newspaper. I just finished reading it and felt I must share it with you. I don't want to butcher it up trying to explain it all here… but ya should read this.
<<<<<  [click image to the left to read]
Mark operates from a Cater Pro® Cart and if you've seen any of his videos, you know he has a blast.
You can find Mark every day inside the private Vendors United group helping, sharing and learning.
GET SOME TRAINING WITH MARK
How'd that be? According to the other lucky folks, they love it. Mark is one of our exclusive vendors who not only works his butt off making a living, but he also makes time for other vendors to come and train.
The training is absolutely free and you can spend a work day with Mark. Learn hands on. See if this "vending thang" is up your alley.
Mark will take you through his day from setup, serving and tear down.
You just get yourself there and he'll help you.
YOU CAN SIGN UP HERE
$300 FOR YOUR TRAVEL EXPENSES
That's right. If you purchase a cart after your take the free training with Mark. We'll give you $300.00 back. It's that easy. It's just our way of making sure vendors have the biggest chance for success. We know if you come… train and learn… you'll likely succeed much faster than other vendors (like the one's that will fail). 
MARK GETTING HIS CATER PRO®
Mark With A Recent Vendor
A big THANKS to Mark Lollar and the Great American Hot Dog Stand!  We love you Mark!