Yesterday I went live about a vendor that was taking their plunge. I was so excited, a new hot dog vendor starts today. That's what was in my head as soon as I woke up.
If you don't know by now – I freak'n love this stuff.
I watch people go from some of the worst situations – bankruptcy and even homeless – to vending SUCCESS.
HOT DOG VENDOR STARTS TODAY
I was so excited I had to do a video. I'd received an email with pics – And I went online and showed everyone.
That Evening – I Got An Update
Look what they did. A new hot dog vendor starts today and makes (watch above) and even picks up a gig! I love it.
THEY BUILT A HOT DOG CART FROM SCRATCH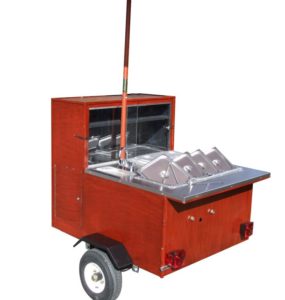 Yup! Instead of spending money on a brand new hot dog cart – they built their own cart. It's why I created the BUILD A HOT DOG CART COURSE (www.buildacart.com).
I've seen folks build one in less than 10 days and with less than $900 using our hot dog cart DIY plans.
Richard and Lana, they just completed theirs. Got licensed and worked the first day today.
CONGRATULATIONS RICHARD & LANA
I love to see this. (said that before a few times) – Like when we were broke, 5 kids at home – on food stamps and no light at the end of my tunnel. I found hot dogs. And it Saved My Life.
It's why I created the free get started course here: www.learnhotdogs.com/getit