Howdy! It's Ben here, and today we're diving into a topic that's been simmering in the hot dog vending world: running a hot dog cart without a commissary.
Hey there, hot dog vendors and enthusiasts…
I recently received a message that struck a chord and I thought it's a great opportunity to share some insights with all of you.
The Struggle is Real, But is it Necessary?
We've all been there, right?
Trying to navigate through the rules and regulations of the vending business, and hitting a wall when the word "commissary" pops up.
It's a common struggle, especially when you're starting out and trying to keep overheads low.
But let me tell you, while all states do require a commissary, it might not be as big a hurdle as you think.
The Misconception of the Commissary Requirement
Now, I've heard tales of some vendors managing to run a hot dog cart without a commissary because their cart has those tiny sinks – one for hand washing and three for utensil washing (wash, rinse, sanitize).
And yes, there have been instances where an inspector, upon seeing these sinks, gives a nod of approval, bypassing the commissary requirement.
But folks, these cases are more the exception than the rule.
The Real Deal About Commissaries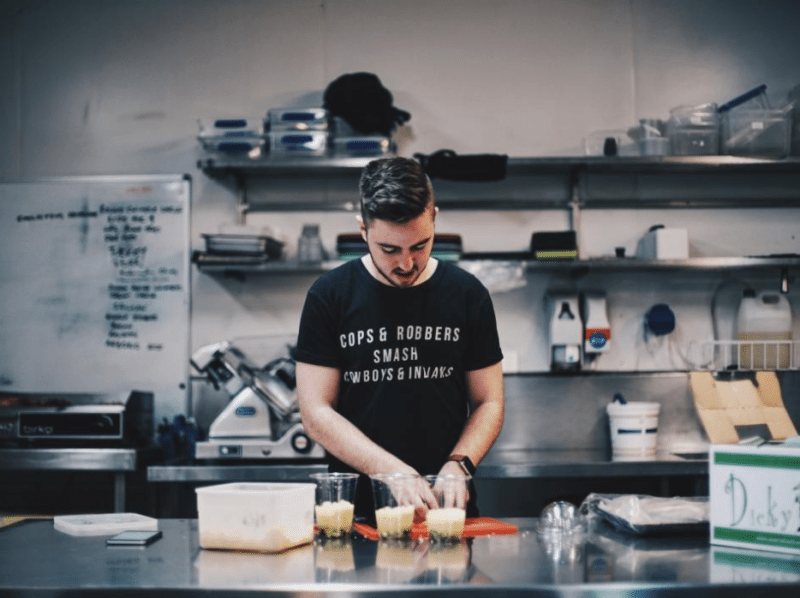 Let's get into the meat and potatoes of it.
Commissaries are not just a hurdle created by health departments to make our lives difficult.
They're about maintaining hygiene and ensuring that we, as vendors, have adequate facilities to prepare and store food safely.
It's about protecting our businesses, our customers, and our reputations.
Free Commissaries: Yes, They Exist!
Now, before you get all steamed up about the additional expense, let me share a little secret with you: free commissaries are a thing!
I've talked about this before, and I've laid out all the steps on how to secure one for yourself over at learnhotdogs.com.
Just type in "commissary" in our search box and you'll find a wealth of information spread across three pages, detailing various ways to get a commissary, and pronto!
Paid Commissaries: An Investment, Not a Cost
If you decide to go the paid route, consider it an investment in your business.
It's not just a place to wash your utensils; it's a secure spot to store your stock, prepare your food, and sometimes even a place to park your cart.
It's a small price to pay for peace of mind and ensuring your business adheres to all health and safety regulations.
The Bottom Line: Adapt and Overcome
In the vending business, as with life, it's all about adapting and overcoming.
The commissary requirement might seem like a big deal, but with the right approach, it's just another box to tick in your hot dog vending journey.
So, whether you find a loophole that allows you to operate your hot dog cart without a commissary (legally, of course) or you find the perfect commissary to suit your needs, the key is to keep moving forward, keep adapting, and keep serving up those delicious dogs.
I hope this sheds some light on the commissary conundrum and helps you on your way to vending success.
Keep me posted on your journey, and remember: stay strong, stay positive, and keep those hot dogs rolling!
And if you want to take your vending business to the next level, go and get together with the best vendors on the planet inside the Vendors United community.
You can learn about it HERE (it is 100% free to try it out for 5 days!!)…
🧡🧡 Vendors United – 100% FREE 5 Days Trial – Try It Today! 🧡🧡
Talk to you soon, and love you all! Bye!
Watch video here…