Share/Like To Help Others
Ben has been asked over and over how to start a food truck
He searched the internet and found that all four, out of the top four articles on how to start a food truck were written by people that have either never started a food truck, never worked in a food truck and/or have zero experience.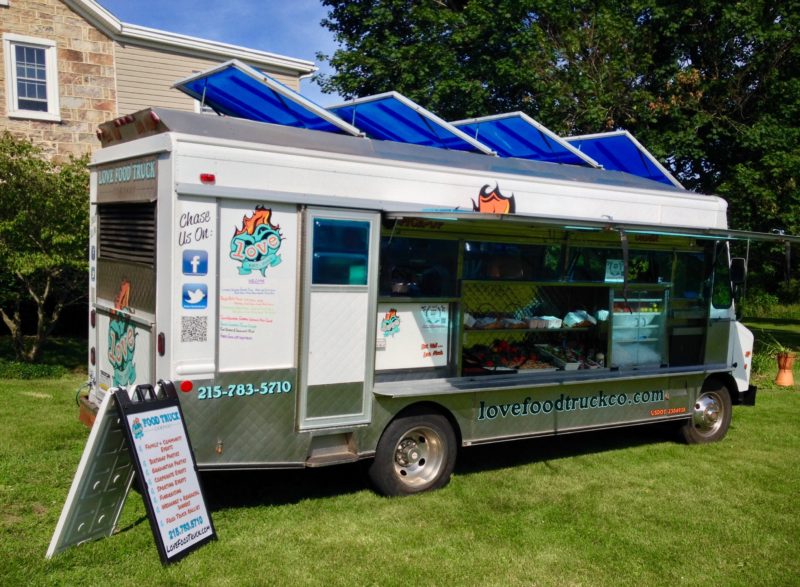 And that is why he contacted me. Because Ben wanted to provide you with real life tips (pro tips) and a guide that would prevent you from making mistakes.
I've Done It – And Still Do It!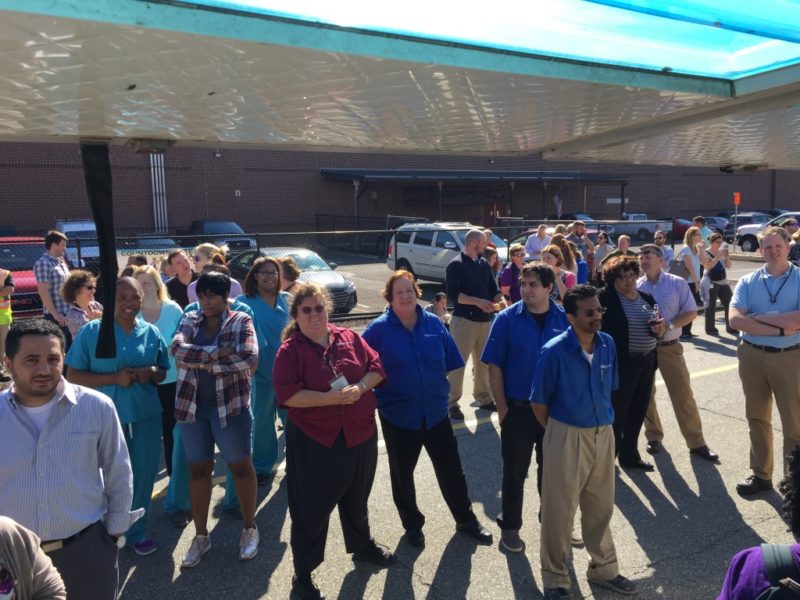 Hi, I'm Jason Brown of Love Food Truck Company and I'm going to show you how to start a food truck business. If you've been around here any length of time you've heard me on almost every Hot Dog Vendor Radio and Street Food Vendor TV podcast and show. Furthermore, I started with a cart and now operate a hugely successful food truck business in a small rural town in Pennsylvania.
Therefore, I'm not a "has been", I'm not a "used to do it" and I'm certainly not teaching you stuff that's been harvested from the so-called, no experience Goo-Roos and bloggers. The information I'm going to share is consequently tried and true. It's exactly how you want to proceed if you want to avoid the myriad of obstacles that food truck beginners face.
Over 50% Of Food Trucks FAIL!
You can read the top XX reasons food trucks fail and listen to a bunch of BS but the most accurate, most honest answer is… newbies wanting to know how to start a food truck are given bad advice, bad info or they simply just decided to "wing it".
How to start a food truck advice, should contain accurate, relevant and up to date information. Hence, I can guarantee you that the information here will be the MOST accurate and thorough information available.
The thing I find sad, is that these writers don't own or even work in food truck industry! Because I feel that these writers while "possibly" having good intentions, have done a disservice to the budding foodies!

They start the articles with the wrong subject. They say start with licensing and this sends the new food trucker in the wrong direction.

I feel that my experience in the industry, as a trucker, owner, instructor and co-host of
streetfoodvendor.tv makes me much more qualified to give advice.
Therefore, avoid failure and gain your best path to success right here.
STEPS ON HOW TO START A FOOD TRUCK BUSINESS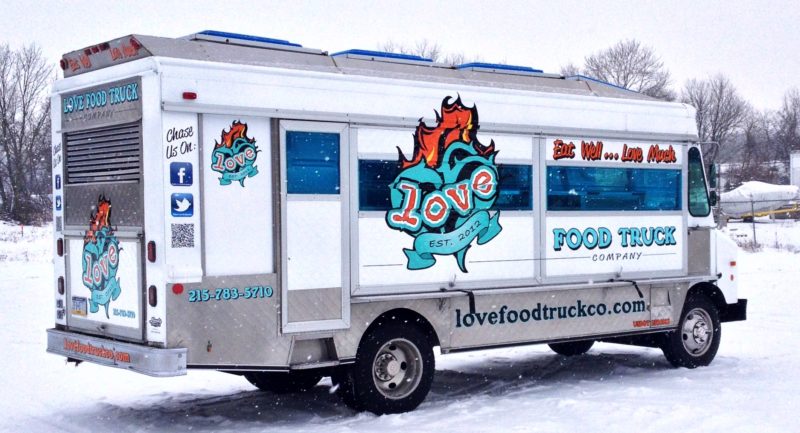 HOW TO START A FOOD TRUCK – YOUR FOOD TRUCK BUSINESS PLAN –
Step One
When I tell people this they usually cringe. It's like some kind of enigma. That out of reach, unknown thing that just feels like it could be overwhelming. But in actuality, it's pretty basic and easy to create. It's a blueprint for your business. It's the path forward and gives you something to hang up and refer to. We call it a BUSINESS PLAN. Ohhhhhhhh scary.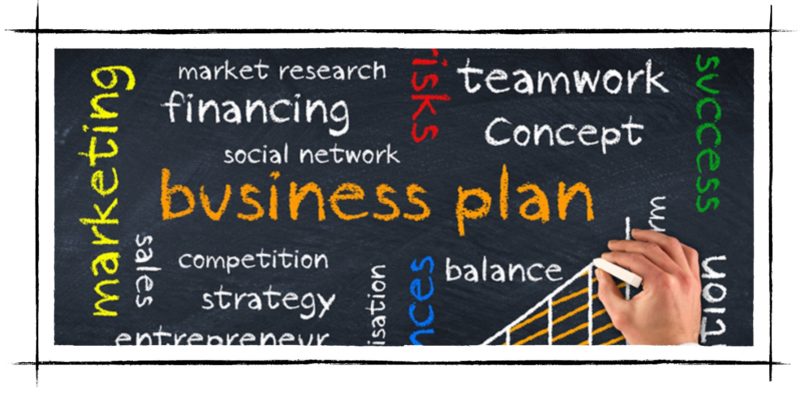 Today with the internet, you can find outlines and examples so you can create your own. If you want help, IT'S FREE! Just contact your local SCORE team and they'll help you create one and even offer creative ideas for financing your new venture. [creative = better than a bank]
HOW TO START A FOOD TRUCK – YOUR BRAND FIRST –
Step Two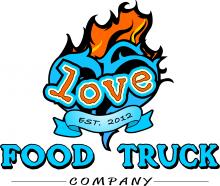 Start with your brand first, no matter if it is hot dogs or Mediterranean? Your brand is so much more than your food concept! Because your food concept is just one facet of your brand. Your brand is your food concept, your logo, your truck, your uniform, your employees, how you greet customers, how you answer your phone, your truck being clean, your food plating and presentation your social media presence and web site to name a few. Think of potential names. Take your time and debate on it. In addition, tell a few people the name ideas you have and listen to the feedback you hear.
I, like many entrepreneurs feel I can't get started until I have a name picked out.
– Ben Wilson
Start your own street food business with a small investment –
[CLICK HERE]
When I started my one mobile business ( Love Hot Dog Co). The company sold gourmet hot dogs and exotic game sausages and toppings. Business was great, but people would not think of me for catering anything other than hot dogs and sausages because of my name. I could make the best wedding fair and no one would know because they see hot dogs and sausage on their web search. I suggest that you think long term for your business.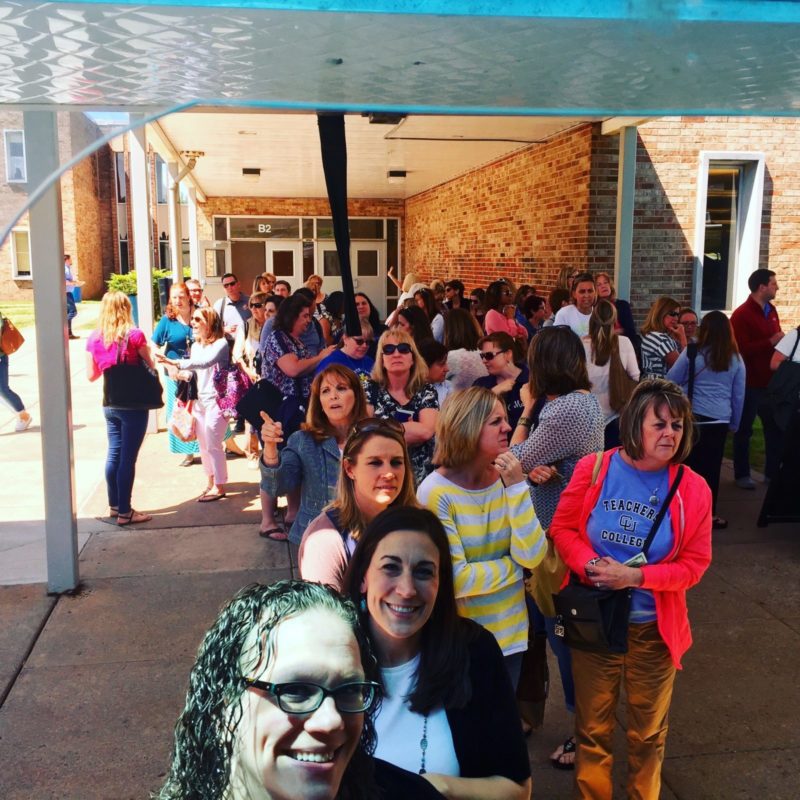 Catering is a great source of additional income or an entire income. You don't have to just street vend or cater, you can do both or one or the other. My point is that your name can leave you pigeon-holed or help you. It's all in what your vision is for your business down the road. You don't want to try and change your name after building a brand!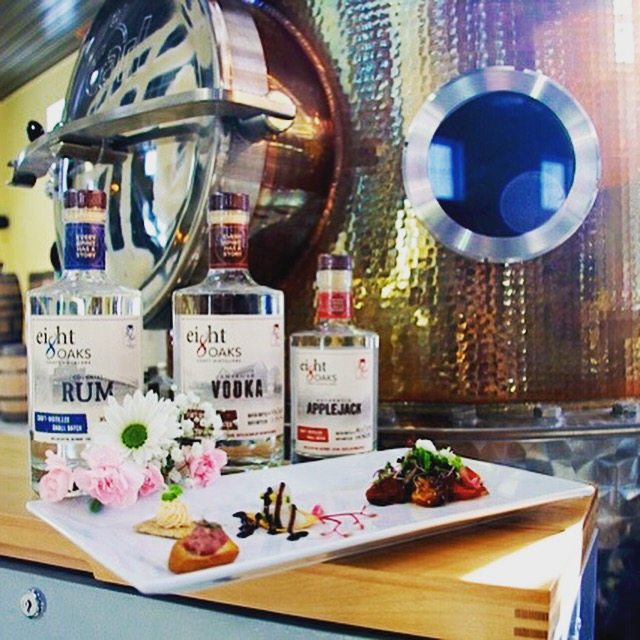 HOW TO START A FOOD TRUCK – DECIDING ON A MENU –
Step Three
The menu is a huge part of your catering truck and it's brand! The menu needs to be different from the other trucks in your area unless you are confident that your technique and flavors will rule the day. Your best bet is to go different than attempt to compete in the beginning.
This is going to require a little research on your part. If there are four burger trucks in your area, don't do burgers. I know you may think your burgers are the best. But there are four trucks that your great burgers will have to compete with for market share. And they are already up and running and have market share and presence. You need to have something that no one else has!
Your menu should set you apart from the pack, be original and different.
HOW TO START A FOOD TRUCK – SOURCING AND PRICING YOUR MENU –

Step Four
Once you have decided on a concept for the menu, the next important step on how to start a food truck is that you need to source and then price out your menu items.
You need to have easy access to the product for last minute jobs or plan on having plenty of storage. You will need to figure out how you will serve the menu, on plates, boats, "Chinese" style to-go containers.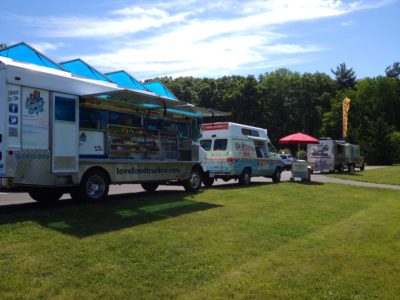 Sourcing your menu is pretty simple. Google search for local food distributors. You'll likely find names like Sysco and even search for a local "broad line" distributors. Right now, closer is better and will prevent you from having to wait on deliveries. Some companies may be hesitant to give wholesale price lists to you until you have a company set up. More on that in a minute.
Now you have sourcing and a price list that you'll be paying, your next step is to calculate your cost of goods (what you pay) and create your truck menu pricing for those items. The industry standard is 3x – 3.5 (times) cost of goods.
For example a pulled pork sandwich, cost of goods with meat (6oz.), bun, sauce, serving boat and napkins is about $2.50, my retail menu price would be $7.50. But I do $8.00 for that exact sandwich.
Another example, a can of Coke costs me .27¢ (multiplied by 3.5) = .94¢ I sell for one dollar even.
Check around and research other food truck operators pricing. This will give you a good indication of what the market will pay.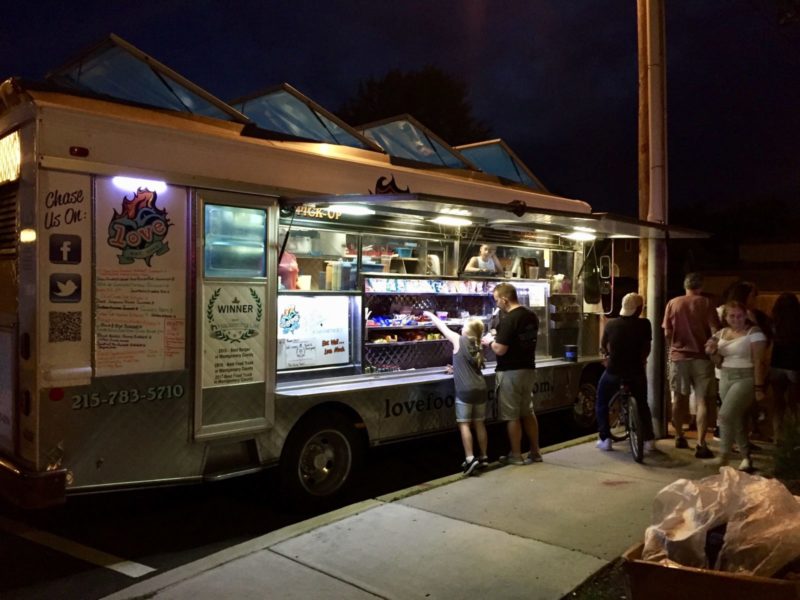 HOW TO START A FOOD TRUCK – HEALTH DEPARTMENT REQUIREMENTS –
Step Five
Before you even think about buy a food truck and equipment, you'll want to make sure that it will meet the state health department codes. This is usually easy to do but Part Five and Part Six should be done together.
First, find a food truck for sale with the features you want. Get the schematics (usually on manufacturers site) and present those to the local county health inspector. They will tell you immediately what you can and can't have and will help you as you follow step six in finding the right truck for your business.
To find your health department inspector, simply Google: (your county) health department This will provide the main number so that you can ask who does restaurant inspections in your area. That's who you'll need to talk to.
HOW TO START A FOOD TRUCK – SELECTING THE CORRECT MOBILE FOOD TRUCK –
Step Six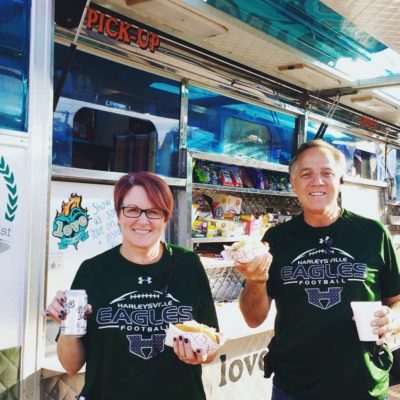 The truck, is the heart of the business and brand. Simply put, buy the best truck you can afford. Lets talk about your needs now. Needs versus wants.
You need to know if you are going to prep and serve on the truck or prep in a commissary ( fancy word for commercial kitchen) and serve on the truck. If you're going to be prepping and serving on the truck you will need to take into account the equipment you'll need to accomplish this efficiently.
If you're going to be prepping in the commissary you won't need certain equipment on the truck for service. Once you have decided on your equipment needs and/or commissary or truck prep you can start looking for the truck that will serve your needs.
Everything you need to know about getting started, my journey, my secrets…all the goodies that changed my life, and how it was done –
[CLICK HERE]
Some the other considerations when buying or building out a truck are the down the road menu expansion possibilities and if you're going to be catering (you'll kick your own a&% if you don't).
Will you need additional equipment to do this?
Will this change the layout of the build?
The truck is the largest investment in this equation. Your food truck layout and design correlates and directly influences your work methods, your menu and your ability to operate efficiently. All of this effects your bottom line. Your income. Don't scrimp on the truck!
ONE OF THE BIGGEST MISTAKES MANUFACTURES MAKE THAT CAUSE HUGE PROBLEMS FOR FOOD TRUCK OPERATORS IS THE WRONG CHASSIS FOR THE EQUIPMENT OPTIONS!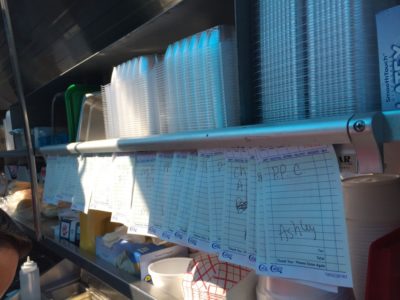 Make sure the chassis (frame under truck) is rated to handle the weight of the options you plan on using. This must include full weight, loaded with full water tanks. Water alone weighs approx. 8 lbs. per gallon.
If buying used, have a mechanic check the truck thoroughly. It will be money well spent. Also have a restaurant repair person come and check out all the equipment first and make sure everything is in shape for service.
I recently bought a used food truck in Ohio. I flew my trusted mechanic out to inspect and review maintenance records before I would commit to the purchase. My mechanic is experienced at equipment and repair also, so I killed two birds with one stone.
HOW TO START A FOOD TRUCK – OTHER THINGS TO CONSIDER
A: Don't let a builder talk you into a urn if you're not planning on doing coffee. Because some manufacturers will attempt to sell you an URN so they can use the urn for hot water. Instead opt for a on-demand water heater and save space and money. [on demand heater]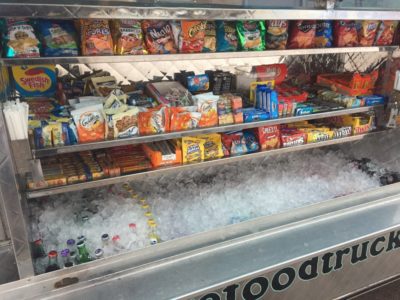 B: Do you plan on offering impulse items like candy, chips, snacks, fruit bars, power bars, etc..? I recommend it and it has increased our daily profits. If you plan on it, make sure you buy a truck with display space. [I average an extra $2,000 to $3,000 a month just in impulse items]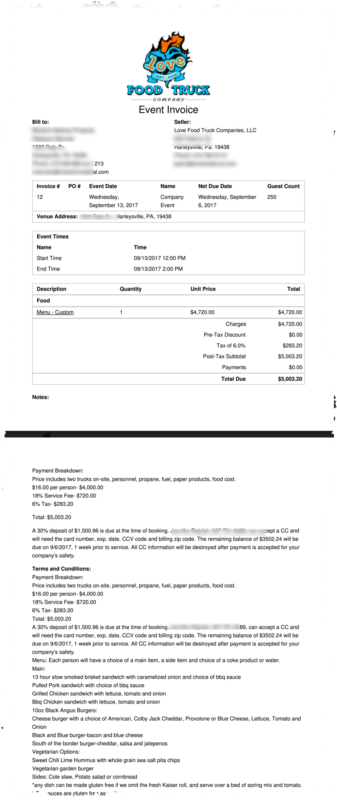 C: The best setup for electricity on your food truck is an onboard generator tied into the fuel system (propane). [tip: the quieter the better on generators]
D: Exterior lighting is crucial. Many manufacturers make some cool looking trucks with lights but they don't consider lighting up the menu and graphics.
E: Where is the water tank. Trucks made out West often have tanks on the roof. But if you're in the East Coast, you'll end up with a water tank popsicle.
F: Having builtin drink coolers is much easier than loading coolers in and out every day.
HOW TO START A FOOD TRUCK – BUSINESS STRUCTURE, LICENSING AND SETUP –
Step Seven
Start by searching your name and make sure there isn't 57 Facebook pages with a similar one. This will make it harder for customers to find you on social media. Be unique.
You've already talked with the health inspector and you'll need an inspection and permit. You'll also need a business license or permit for your city. You can learn more about business set up and structure here.
Remember the brand from Part Two and license your name accordingly. Most of all, don't start without insurance. Grab a food liability insurance policy at the lowest price anywhere by clicking here and you'll also want commercial insurance for your Food Truck. Don't ever put it on your personal insurance plan. Get commercial insurance. Call your local agent.
HOW TO START A FOOD TRUCK – MARKETING & LOCATIONS –

Step Eight
If it was my first day, I was licensed and ready but had nowhere to go… here's what I'd do. I'd first search areas where there is a captive audience. You can contact the human resources person at any of these locations.
Business parks
Industrial parks
Winery, distilleries and breweries
Action sports parks, like ski slope, mountain bike, skating, surfing etc.
Look for events for weekend gigs
Setup a Facebook business page and share it with all your friends and contacts. Post up pictures daily and watch the word spread.
IN SUMMARY – How To Start A Food Truck
Be consistent, test areas for at least 7 days before changing
Don't price too low, its much easier to drop prices than to raise them
Keep your menu simple at first and then start testing new items weekly
Post daily to social media *video is better than anything
Encourage feedback and comments from customers, ask them to give honest feedback
---
NEED MORE HELP?
Join Vendors United and get all the help you need from the best vendors on the planet…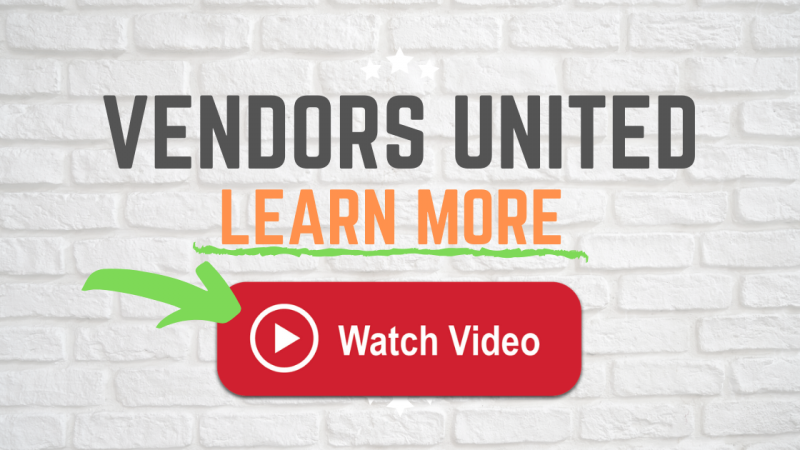 Share/Like to help others...
Share/Like To Help Others