Share/Like To Help Others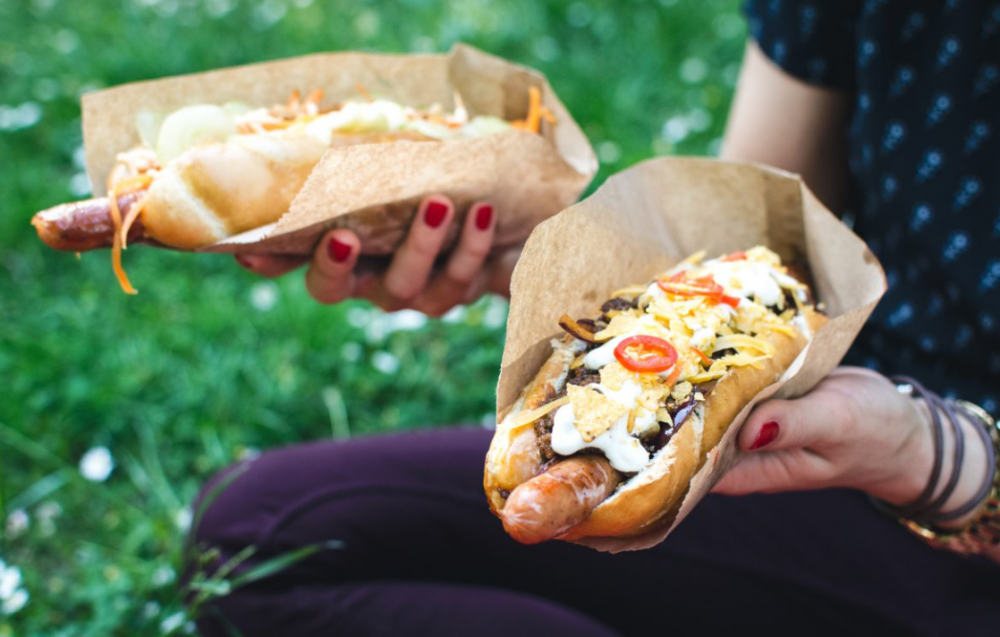 If you want to learn how to start a hot dog cart business, this article will be especially relevant for you! Keep reading…
All 50 states allow you to run a hot dog cart business that you can, consequently run part time or full time. You can either operate year round or just during the season most suited to your liking.
Although Vendors work year round in Canada and Alaska, most have a pop up style canopy with sides.
Vendors work parks, street side, busy intersections, fairs, festivals and some also work locations that most would never think of.
Most of all, providing great customer service is key to repeat business and as a result ongoing success.
Hot dog carts are versatile and because it has a steam table anyone can use their cart for catering and even drop off catering.
The menu for this is consequently virtually unlimited.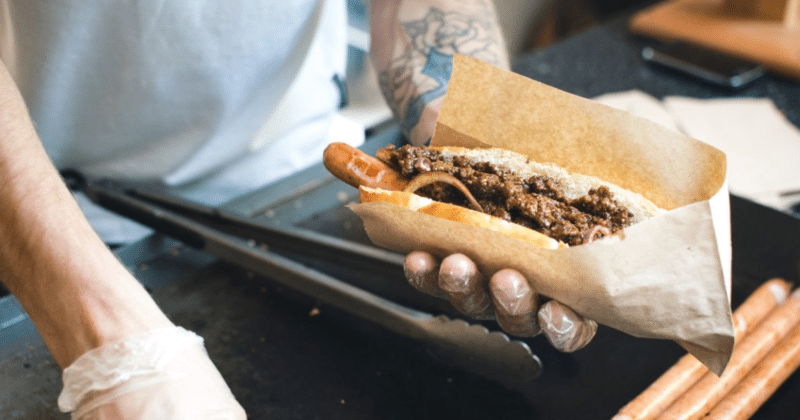 Hot dog carts have a much lower level of costs to get started, compared to food trucks and concession trailers.
A vendor can start with two to three thousand easily although many have done it with much less.  You can either build a hot dog cart or you can buy one new or used.
DEEP DIVE INTO TRAINING [FREE STEP BY STEP VIDEOS]
Start your own street food business with a small investment –
[CLICK HERE]
1. Get a health department or agriculture permit
When thinking on how to start a hot dog cart business, the first thing on the to do list is to contact your local health department and ask for the person that does the restaurant inspections.
That is the person that can help you get licensed and will also tell you the features you can and can't have on your cart.
Some states require 4 sinks, others only one.  You'll want to ask about grills, deep fryers and other items you plan on incorporating into your cart setup.
Furthermore, as a vendor, I need to know the foods that are allowed to be served as well.
The inspector will check your cart later to make sure you've met those requirements.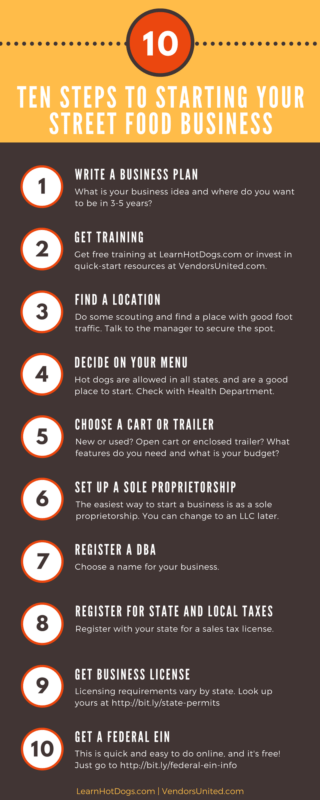 2 Get a business license
Contact your county clerk or city main number and ask to speak to someone about a business license.  [tip] when asked what type of business, answer with "catering and vending".
3 Get your EIN & Re-Sale Numbers
Apply online, it's free, for an Employer Identification Number. [read: EIN]  This is just a fancy word for a social security number for your business.
Don't be fooled by the companies that want to sell you this service because it's instant online here.
You'll also need a sales tax number.
This allows you to purchase goods that you'll be re-selling and not have to pay tax on them.
4 Get insurance to protect your hot dog cart business
Purchase insurance.  You can get a policy that covers your hot dog cart business for up to 2 million dollars and it includes coverage for your cart.
You can get this in all 50 states for under four hundred dollars.  Hot dog cart vending insurance
5 Purchase supplies and food to re-sale
You can offer hot dogs and pre-cooked sausages in all 50 states legally.  Find suppliers for these items from bulk distributors or your local grocery store.
You can provide drinks, chips, snacks, candy, lemonade, cotton candy and much more.
6 A commissary is required in most states
Either a commissary or commercial kitchen is required as your "home" base.  Most states don't want you to prep foods at home or clean your wares at home.
Do you need this? The health inspector will tell you.  If it is.  There are ways to get a free commissary. Lots of them.
HOW TO START A HOT DOG VENDING BUSINESS
Here's the videos – all for FREE.
Step by step videos guide you to starting your new hot dog vending business – while avoiding all the pitfalls and obstacles others face.
Everything you need to know about getting started, my journey, my secrets…all the goodies that changed my life, and how it was done –
[CLICK HERE]
How To Start A Hot Dog Cart Business – BONUS:
You can get "gigs" before you even start. The wonderful thing about a hot dog cart is that it's not just a hot dog cart. It's a mobile self contained commercial kitchen.
This allows you to rent it out when you're not using it like hundreds of vendors do. Got a family reunion at the state park?
Rent a hot dog cart and make whatever you want.
Hot dog carts are incredible money makers. It's why I called the first cart we started selling, THE CASH COW.
To get gigs before you start is simple. Advertise (for free) on social media and Craigslist.
For example…
you place a picture of the cart you plan on getting.
Have a friend or anyone you know post in a local Facebook group for your town:
Look what my brother in law just ordered. It's a mobile kitchen that he's gonna rent out.
Have that posted with a picture to a local area Facebook group without 'advertising' for rent and watch the comments. People will start commenting… "how much?" "can I rent it?"
One future vendor sent out a post similar and then tagged some real estate companies who did overnight rentals.
Bam! Immediate requests.
How To Start A Hot Dog Stand – VIDEO
What If I Don't Like It?
You mean, what if you don't like short hours and big pay? No problem.
Carts don't depreciate like cars do. Don't believe me?
Search online, EBAY, Craigslist and just take a look. See how much carts are going for.
I get complaints for searchers every week.
They say, "Ben, used carts are as much as or more than new!"
All you need is a kitchen to turn your life around –
[CLICK HERE]
Wanna know why?
It's because of "immediate gratification". People want it now, not next week. They'll pay more because it's here and now.
So the likelihood of you loosing money on the resell, well that's slim to none.
Those aren't empty words. You can check yourself. Search online for used hot dog carts and look at what you find.
[TIP] Winter is the best time to find a used hot dog cart for sale. Hang it up in the Spring, Summer and Fall if you think you'll find a good deal easily.
Needle in a haystack comes to mind. If you are determined to find used, be patient.
The deals exist, but be patient. Something very hard for us entrepreneurs who want everything by noon yesterday.
Things You'll Need
Cart
License / permit
Food safety course in some states
Menu plan
Paper goods for customers
Commissary agreement
Common Questions On How To Start A Hot Dog Cart Business
[After being asked over 100 times, here is where you can find those brown kraft hot dog wraps]
Share/Like to help others...
Share/Like To Help Others