Well Howdy! Thinking about starting a hot dog cart? I am glad you are here. I don' want to talk your ears off, but I do want to give you some important information that will help you get started on the right foot.
Ben has helped thousands in the hot dog vending business – you won't find anyone whom will give so freely of their time and knowledge — MyMFVA.org
Here is a video on the Pro's and Con's of vending.
Ok, now that I have bored you to tears with that and you are still here, then let's get started. This site is used for training and best of all – there is tons of FREE training. I want you to succeed!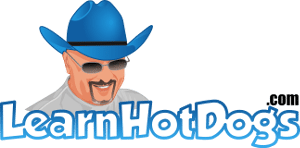 On the home page you will see my blog, this is where I post random news in the hot dog vending industry and give tips and tricks to those in need. Sometimes I pick an industry topic and I share what I know. There will be times that you may disagree and don't hesitate to post a comment telling me your idea. I don't claim to know it all, I extract information from successful vendors every day, I learn still every day and I share it with you.
"I can't believe what you do for others, you must be an angel – thank you!" — Lisa Presnel
At the top you will see some links, this is where you will find a series of videos to walk you step by step on how to get started. At the bottom of that page is another link to even more free videos. Feel free to watch them all. They are there for you so take advantage of everything there is to offer.
Want to get inspired, click the testimonials and hear from some others that have found success in the vending business.
Need help? Just head over www.vendorsunited.com or Facebook. Don't be shy, I get tons of calls everyday, but I look forward to each and every one
On the side of each page you will find some links to our sponsors. Please support us by visiting them as well.
If you like what you find here, subscribe to the newsletter and you will get an email every time I post something of interest.
I wish you much success and look forward to hearing your success story.