Ben, I'm ready to start food vending, but I'm broke!
So was I!
But don't do it like I did. Don't pawn your children's internal organs (just kidding), or buy 22 hot dog carts in your first year (not kidding)!
That was stupid!
How to start food vending with little to no money
You don't need a cart! You can start catering without one! (1:28)
How to start broke: I have an entire section on the website to guide you through all the ideas. (4:30)
You don't even need a cart to sell Hot Dogs! I'll show you a vendor who did it with griddles under a tent! Another dude made $500 with nothing but crockpots!
How to work a cart with NO MONEY! For real! You can work someone else's cart!
How one lady set up crock pots on a table on a dirt road to get started.
Do lemonade! It's not free, but cheap to get started.
Crowdfunding? I have a whole section on that! How not to do it and how to do it the right way. (6:50)
How to Overcome Idiotic Inspectors (8:25)

How to ditch your preconceived notions and delusions of grandeur.

Don't tell them you're gonna be the biggest vendor in history. Just tell them you're starting small.
Here's the video! Watch it now!
Want help with all this?
Check out Vendors United for 5 days for free!
Unlimited access!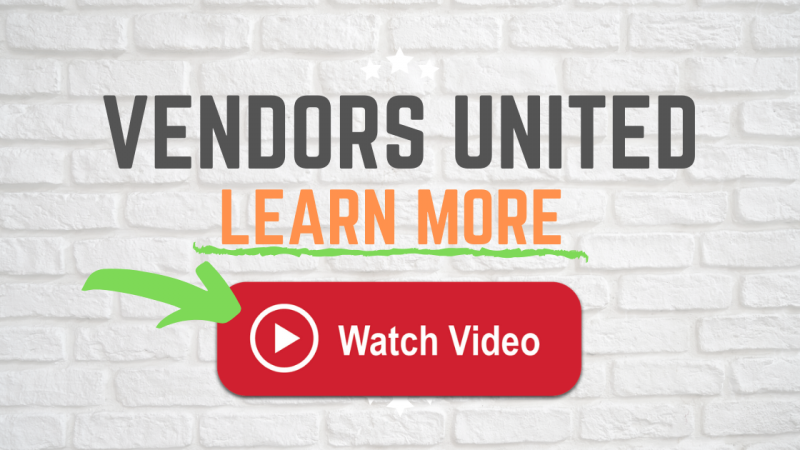 You can do this!
There's no risk if you follow the steps!
It don't take a genius! I'm not a genius, and I did it! You can start food vending right away, even with little to no money…
Start your own street food business with a small investment –
[CLICK HERE]