Colonel Mustard taught me how to steam hot dog buns. Yeah, that's right!
This was years after I started vending. He taught me several things with his over 40 years of experience vending hot dogs.
RAPID STEAMING
Even in writing my course book, Hot Dogs Saved My Life – I still didn't know, nor had I heard of rapid steaming.
After-all, how in the world could Mustard's Last Stand single handedly serve 100's of hot dogs each night – and each one have a deliciously steamed bun?
He rapid steamed them!
Here's how to steam hot dog buns the quickest, easiest and smartest way and why 1000's of vendors I've helped now do it this way…
HOW TO STEAM HOT DOG BUNS
Bring water to a rapid boil beneath your false bottom or perforated pan.
Place lid over top to trap heat and condensation
As ordered – throw buns in pan for about 30 to 60 seconds
Remove, open and serve
TIP: I like opening my buns a bit with tongs before going in to allow the steaming to happen even faster: 15 to 30 seconds
SLOW AND STEADY STEAMING
Although an "old" method, it still works and for vendors who have large lines – some feel more comfortable using it.
The only real negative to this method, is no matter what… there is always some waste. Soggy buns, dry buns or buns that are unevenly heated.
THE PROCESS:
Using a perforated steam pan or false bottom you boil on a simmer. This requires less monitoring of your water levels and conserves fuel usage.
Place kitchen towel directly over perforated area
Stack buns inside
Replace lid
Use buns on a rotation so never to leave bottom ones in too long as they tend to either get soggy or get dry crispy areas
LOAF ROLLS
If you're using loaf rolls ( a denser thicker bun) – you can still steam. It will take a bit longer but will add that "just came out of the oven" feel to the buns.
Some vendor prefer the loaf roll so they can pile it high with wet condiments and it won't fall apart.
Me… I prefer the traditional bun – steamed of course.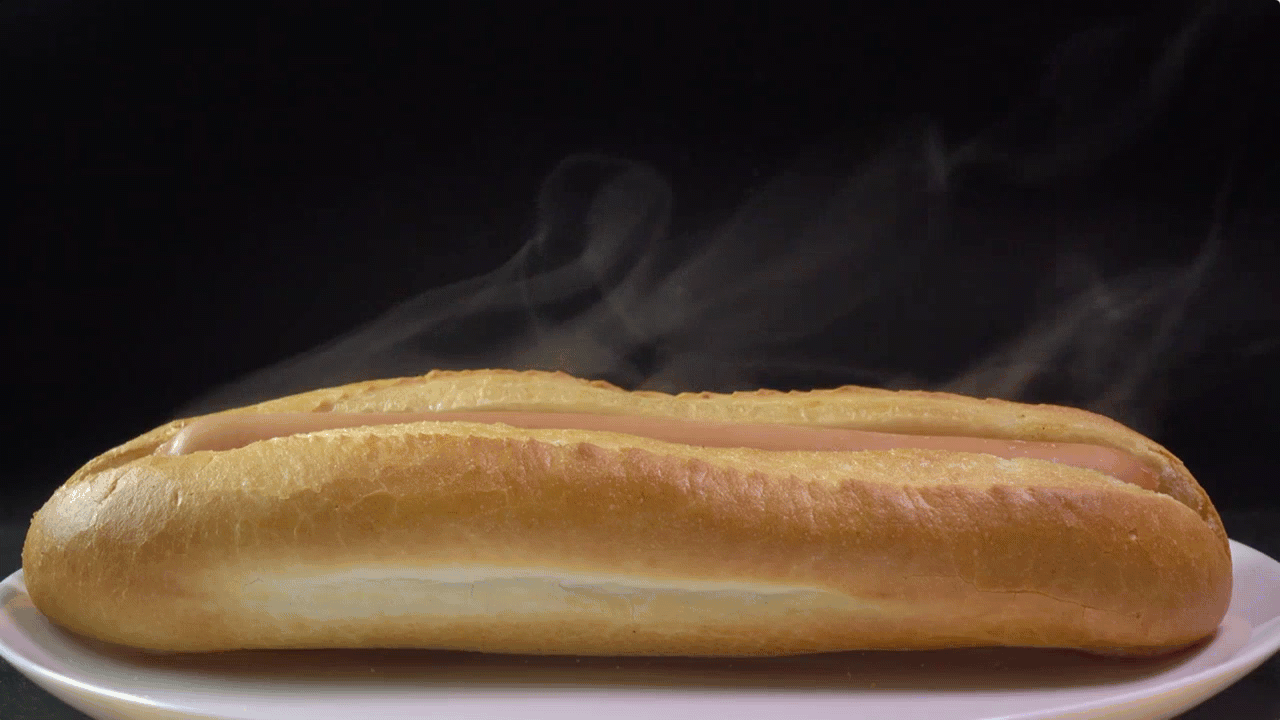 DON'T FIX WHAT AIN'T BROKEN
All in all – rapid steaming is the best method for any size vendor and will insure a perfectly steamed bun with no soggy or dry areas. This means no waste!
While in Champaign, IL with Colonel Mustard I marveled at how he was able to serve 1000 hot steaming buns with dogs each night.
I'm not exaggerating. He would have 1000 buns delivered to each hot dog cart (he had 3 – 2 of which were Big Dog®s) – and I filmed it all over a few days.
You should also read this article…
Stop The Soggy Bottom Buns
MORE On How To Steam Hot Dog Buns (And Other Stuff)?!
To think, this hot steamy bun tip is just one of 1000's of tips and tricks we share inside our private group of vendors.
Vendors United is where you'll find the absolute most successful vendors on the planet.
We help each other – 7 days a week inside. If you want to join us for free… I'll give you a 100% full access pass inside: VendorsUnited.com