I get this question all the time, "is the hot dog market saturated?"…
Most of the time it comes as a statement, usually in the comments to one of my videos.
I got one just the other day and it set me off!
      "The hot dog market is saturated! Many people don't even like hotdogs!"
Hang on to yer hats, because I'm gonna rant for a bit…
I've covered this topic more than once, my friends. Here's one from almost 10 years ago… Lions, Tigers and Hot Dog Vendors, Oh My!" If you just want to hear me rant some more…
Ask yourself, how many gas stations does your town have? Grocery stores?
Auto parts stores? How long have they been around?
Here's what's in the video:
(2:50) I break the numbers down for ya…

How many people can we serve?

How many sales? 100? ($800 gross)

My first day: 80 hot dogs sold, ($640 gross) about $400 profit

What if you only get 30-40 customers? In 2 hours… $240

You don't need everyone in town… no matter the size of the town. You just need 30-40 customers.
(5:30) There's plenty of room for your business!
(6:00) Should you serve only healthy, organic dogs? If that's what your people want… Most people don't care. Serve what the people want, and you'll make money.
(8:00) Why do I love hot dog vending?

Not all foods are legal in all 50 states from an open cart. But hot dogs are!
(9:00) Why would I start with lemonade if I was getting started now? Because I was broker than dirt, and lemonade is usually easiest and cheapest street food business to get started.
Don't create excuses why you shouldn't vend food, the hot dog market it is NOT saturated.
Don't let other people scare you away from it, either. Check out Vendors United where you'll get the best advice from the world's best vendors… free for 5 days…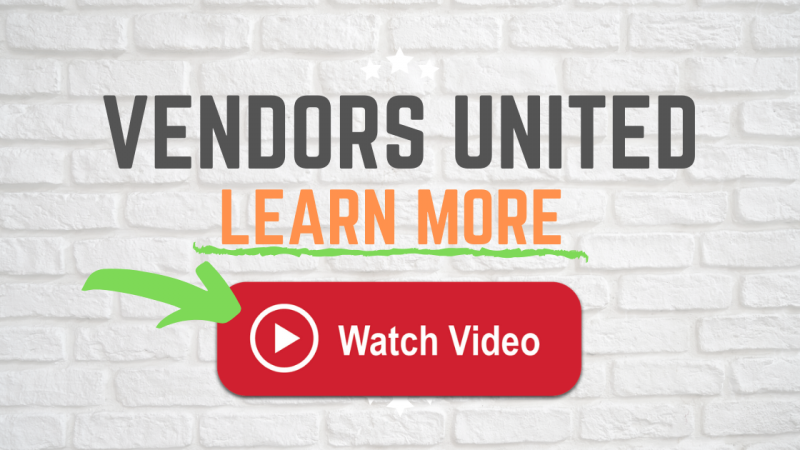 IMPORTAT: Let's help more vendors and colleagues with these tips and solutions. Please share this article, we must help our community. Click below to share…