Howdy, folks! Part of building a successful business is making a smart choice before you even get started. So I thought I'd put together some information on other business opportunities you might consider when thinking about starting a street food business. This infographic highlights some of the main differences between a restaurant franchise business and a food cart or food truck business.
Take a look, learn about all of your options, and make a smart choice. No one business opportunity is right for every entrepreneur.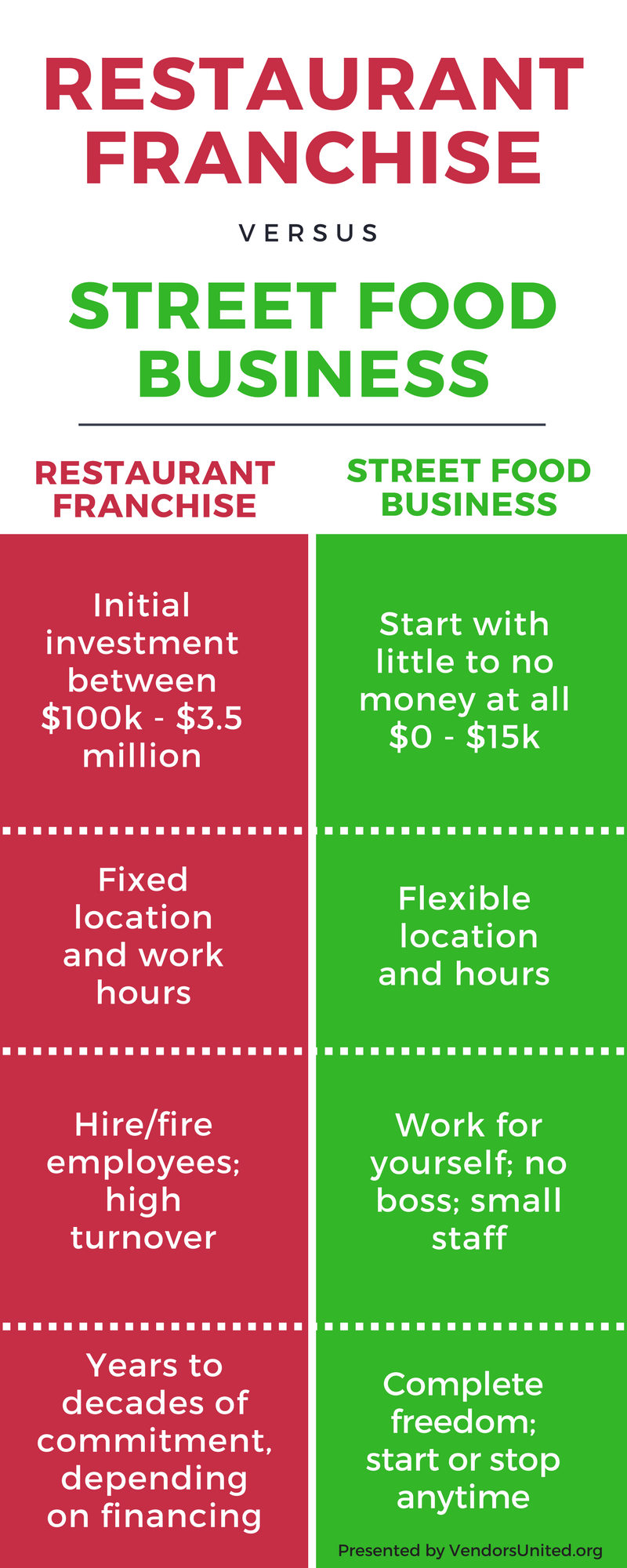 If you want more information on how to start a business with a food truck or food cart, check out this page. And if you would like more information on how much it costs to start a restaurant franchise, read this post: How Much Does it Cost to Open a Restaurant Franchise?