I recently got a great email from Chad. He graduated from college less than five years ago, and ended up hating most of the jobs he worked. He made a decision to start his own hot dog business, and after a lot of learning, planning and working, he's running a successful food trailer at Lowe's! Plus, he runs extra carts for catering and special events. I love stories like this because it's impossible not to be impressed and inspired.
Go ahead and read his message and see what you think!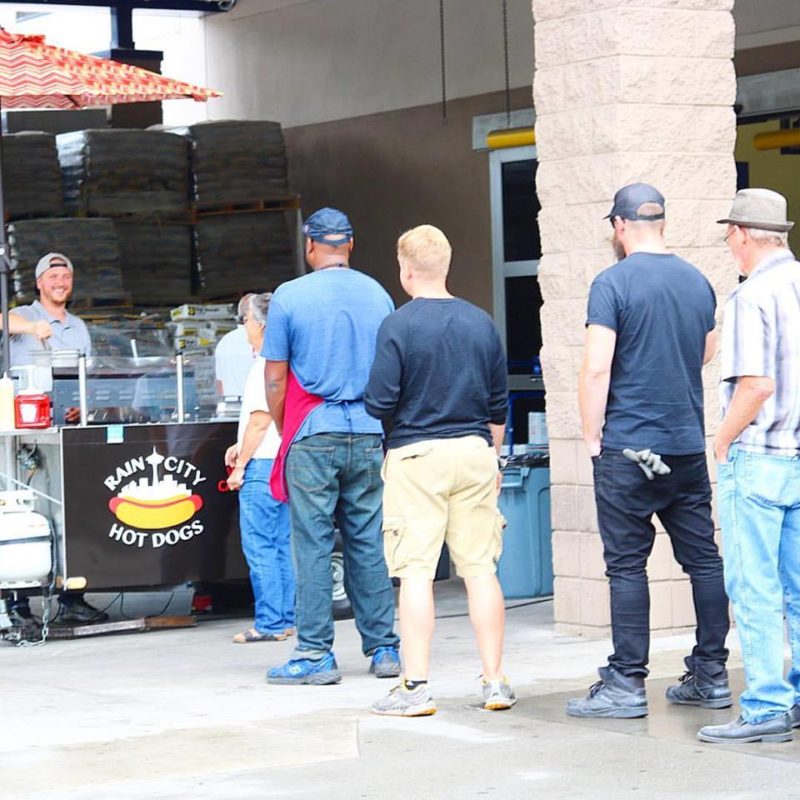 Chad Didn't Want to Wash Windows
I hate typing so I'm gonna keep it short and sweet.
My name is Chad, I graduated college in 2013 and was trying to figure out what I wanted to do with my life. I worked many jobs and hated most of them. I wanted to be my own boss, and my buddy approached me about starting a late night donut stand. Donuts were very difficult to hand make so I decided to try hot dogs!
I found learnhotdogs.com and watched EVERYTHING. I had the podcasts in my ears while I was window cleaning (my job at the time).
A Used Cart and Commissary
I finally bought a cart locally on Craigslist (I was planning to buy one from Ben but this deal was too good to pass up and it was local). Found a commissary for a great deal! (After much looking…)
I found my first spot in downtown Bellevue, after MUCH looking as well. Started out selling 60-70 dogs a day, Wed – Fri at 5$ each. So immediately this was my main source of income and it provided for me just fine!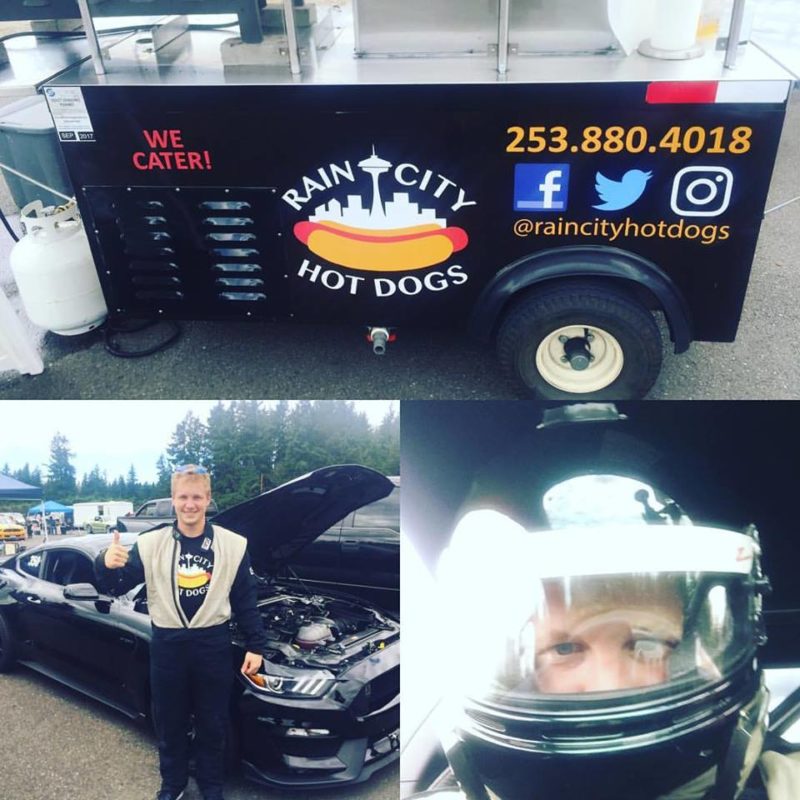 Getting a Permanent Spot at Lowe's
I wanted a weekend spot too so I found Lowe's! Had to go through StreetEats to get in, but after about 3 months I got in! I found out that this spot is just as busy on weekdays as weekends.
So I dropped the Bellevue spot and moved the business here full time! I haven't left Lowe's since! We have been at Lowe's for 3 years now.
We now have a big food trailer parked at Lowe's, open 7 days a week, and also have 2 carts strictly for events and catering. Events and catering can be VERY profitable!
Our Facebook is Rain City Hot Dogs and our website is www.raincityhotdogs.com
We are known for our "Seattle Dog" (cream cheese and grilled onions ) and also our "PB & J dog" (Peanut butter, raspberry jam, cream cheese, and bacon strips. )
Thanks!
Chad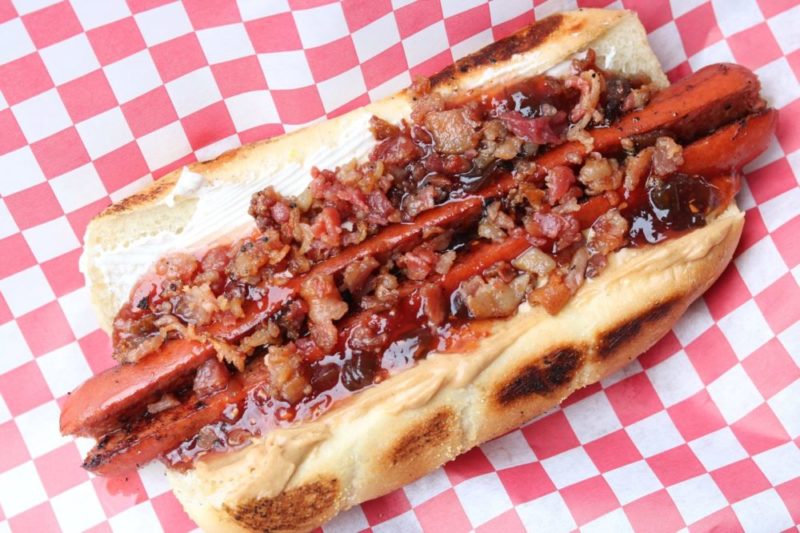 WOW!
Congratulations, Chad! Thanks for sharing your experiences and helping other people see what's possible when you start with an idea, some information, and get to work! Awesome!
---
Want to see if this business might be right for you? Try the mobile food business wizard.