Back in the day, hot dog vendors didn't have to worry about accepting credit cards.
This was when I was younger and had more hair (not really) 😂
It didn't really matter.
But things have changed, my friend.
Many people don't carry cash anymore…
Accept Credit Cards Breakdown in This Video:
(00:43) You gotta take'em! You're gonna increase sales by minimum of 40%! That's a whole lotta money.
It's really easy as pie to set up these days..
(1:45) Square is easiest company for food vendors

You can also track your cash sales, if you want

Most vendors are using Square

There are other options, but Square works best for point of sale card processing.

(3:20) You're missing sales if you don't!
(4:00) Some people worry about the costs. "Can you imagine the taxes on winning the lottery?"

Don't not play, just because it might cost you something…

You can't expand your business without spending anythng. Setting up with Square, is free!

(4:45) OrderGrub to take online orders!
It's easy, quick, and free to set up an account. Not like in the old days. They don't check credit anymore… It's easy. Just do it.
Watch the video!
Don't leave money on the table, or in your customer's pocket!
Set up a credit card processor account, today, and make way more money!
And if you want to take your vending business to the next level, go and get together with the best vendors on the planet HERE (it is 100% free to try it out for 5 days!!)…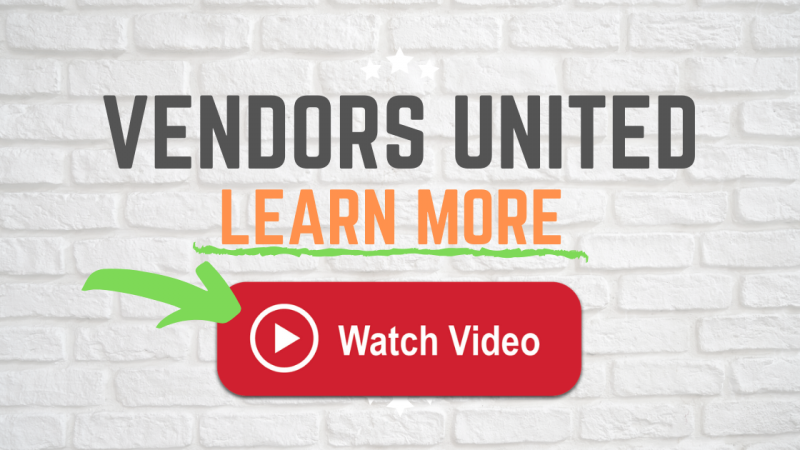 IMPORTAT: Let's help more vendors and colleagues with these tips and solutions. Please share this article, we must help our community. Click below to share…