Have you wondered what it looks like inside the Stand King? Here's a quick peek inside our full food truck kitchen.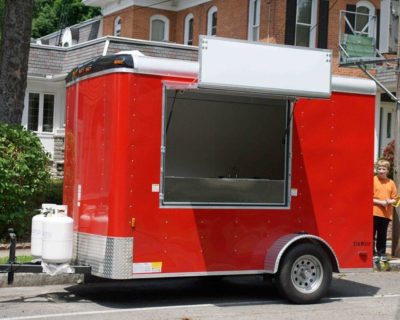 Stand King Features:
High ceiling with air handler (not air conditioner)
Deep fryer
Steam tables
Sink with fresh and waste water tanks
Eye-catching red exterior
Pass-through service window
Charming black and white checkerboard floor
Watch the video for the more detailed description!
Stand King – Look Inside the Food Truck
More Food Truck Information!
Are you interested in starting a food truck business? Check out this article, written by a real food truck business professional. How to Start a Food Truck