Ben is writing a new street food and catering business book, and he's giving away free chapters. If you are thinking about starting a hot dog cart or street food business, or want to improve your current business, you should sign up to get free information.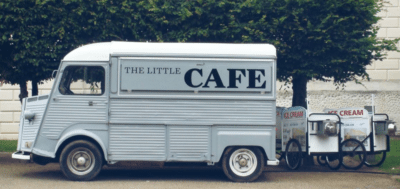 Ben's previous book, "Hot Dogs Saved My Life," has been used to launch many profitable home-based businesses. He's writing a new book to incorporate all of the things he's learned since the first book came out.
Curious? Sign up and get the free content before the whole book is finished.