Vendor inquiries ranged across several topics, but pricing and promoting hot dogs and street food come up more than once.
Howdy folks!
Jason Brown and I sat down to answer some street food vendor questions.
This Street Food Vendor Q&A will be helpful for you, in particular if you're just starting out, or thinking about getting into the business.
Everything you need to know about getting started, my journey, my secrets…all the goodies that changed my life, and how it was done –
[CLICK HERE]
What's in This Pricing And Promoting Video?
Where would Ben start now, if he was starting all over again? Lemonade
How do I get started with vending in Philly?

Or go to learnhotdogs.com and click on the article at the top of the page, "How to Start a Hot Dog Business."

(5:15) Can you build a food truck in a pop up trailer? Yep. /Check out these amazing coffee trailers!
(6:15) Mobile, Alabama is hard to start food vending? Yeah, but if you get through the red tape, you'll be golden
(7:29) What's the average price for a chili dog?

Don't be lowest… too much competition at the bottom

Good product for a good price

(8:50) How to NAME your business. Don't pigeonhole your business like we did…
(10:00) Should I join Hot Dog University?

Join Vendors United instead. You'll get more bang for the buck. It's like a dozen food vending universities in one… And you can sign up for free full accesss for 5 days…

(14:00) How can you promote your business?

Golidlocks.com has all the holidays listed if you need ideas for posts

Collect phone and email from customers!

Post new stuff all the time, not just where you're gonna be…

Use great pictures! Not just your logo. No one cares about your logo.

(16:20) Post on local FB groups… just a picture of your food and where you're gonna be…

Be creative! Don't just share your business logo.

"I had a flat tire yesterday, but luckilly I got'er fixed because we're gonna be down at Joe's Hair Salon tomorrow!"

(18:30) What do you do if you have more business than you can handle? Jason is gonna tell ya.

Hone in on your menu and target audience

Make sure you have good people. Train a manager!

Lots of good advice on this in Vendors United

(21:00) Insurance? We recommend you get it through Flip, It's cheap and great, and even cheaper if you're in VU!

If you're at a new site and need a quick 'additional insured' certificate, you can do it instantly on their app!

(22:00) A great vendor success story from Greenbay, WI!
(24:25) Should you do different lemonade flavors?
(30:45) Do you need a license plate for your cart? Depends on your state
(31:30) If I'm starting without a cart, what can I expect from initial inspection?
(33:50) A popcorn Cottage Food success story!
(34:15) How many toppings should you offer when you start?
(36:20) Napkins or papertowls?

Jason says, 'beverage naps!'

(37:15) Can you offer pulled pork as a condiment in North Carolina?
(39:20) Can you 1099 an employee? How to set them up as subcontractors!
(41:00) What can you vend in Tennessee without a license?
(41:40) Can you vend from a hot dog cart in a wheelchair?

Some do, but difficult because of the height of the cart

(44:00) How much should you charge for a hot dog?
Book a private consult with Jason Brown! It will explode your business!
Watch the video!
There outta be enough in there to get you off to a whoppin' start!
Good luck! I love ya!
And if you want to take your vending business to the next level, go and get together with the best vendors on the planet HERE (it is 100% free to try it out for 5 days!!)…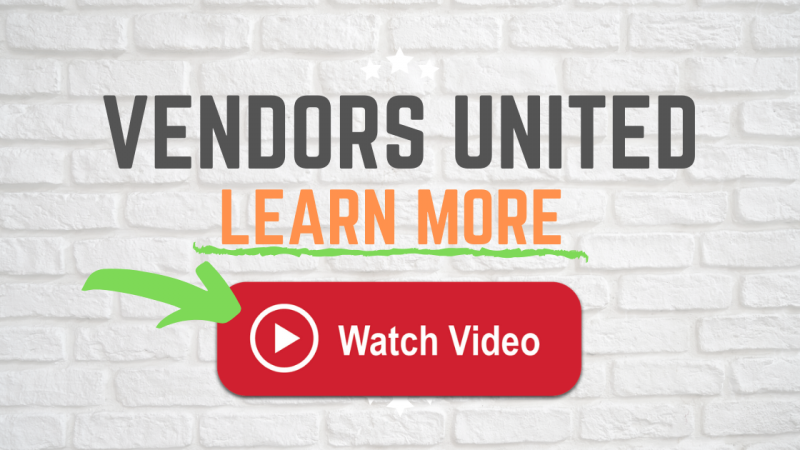 IMPORTAT: Let's help more vendors and colleagues with these tips and solutions. Please share this article, we must help our community. Click below to share…