Yea, street food vendor Craig did $9,000+ over the weekend.
– but who needs that much… right?!
Jennifer Cross just read this and on Friday at the Flea Market made$712.
She has no cart. She doesn't even have a car. A friend drop her off and pick her up.
Jennifer made $440 on Saturday. Didn't work Sunday cuz she couldn't get a ride.
What Craig and Jennifer have in common…
– neither of these food vendors had a cart and made all their Christmas money!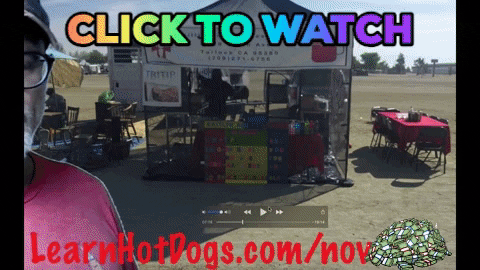 Or you can click here…
https://www.youtube.com/watch?v=ucqFMHdCW-U
Craig just did this with a $500 setup and an…
I CAN DO IT – attitude!
And you can too!
He did this in the strictest state = California.
Strictest county in the state!
It's not even December yet… – but it's coming quick. 
Turkey day is upon us.
And YOU can start as a food vendor now…
– without a cart
– with little to no money
– make all your bills in December
PLUS…
– pay for all of Christmas
Just watch this video here.
I'm not kidding.
This ain't rocket surgery and you could be making several hundred a week part time.
Extra $$$$
And I'm gonna make this even better.
Easier.
On the wallet.
This course is $47 but I'm giving it to ALL you food vendors
out there for less than $10.
$10 bucks to change your life.
Would you pay $10 to not have to worry about Christmas Cash?
Me too!
I'm Ben "ChristmasCash" Wilson 🙂
"By far the best $47 I ever spent Ben! Tuesday I made 955 at the community garden event" ~ Randal Shaw
P.S.
Yesterday I was gonna write this to ya but I had a
water leak under the house.
Turned into an all day ordeal and a big freak'n mess.
On the bright side…I've got purple primer colored fingers now.
Then I got a nail in my tire and after plugging it… danged if I didn't get another nail.
I'm not kidding. 
Some days – I wish I could skip over.
Today is going to be awesome though.
Why?
Because you'll get this information – apply it…
… and let me know how much you made your first day as
a brand new street food vendor.
Boom! 
I'm waiting.
P.S.S.
And if you need some extra vendor tips, read this