One Vendor tip led to a 7 month gig! Got this one from Looney Tunes!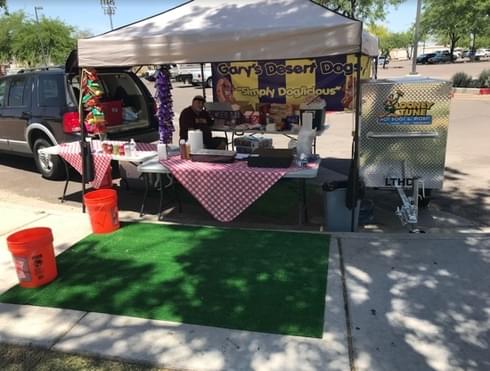 They had a great spot but it all went down hill when the management started allowing folks to bring in their own food.
So they grabbed a vendor tip from Vendors United and BAM!
A gig for the next 7 months is theirs!
I literally blushed when I read the email from them. Made my day!
I'm so happy for them.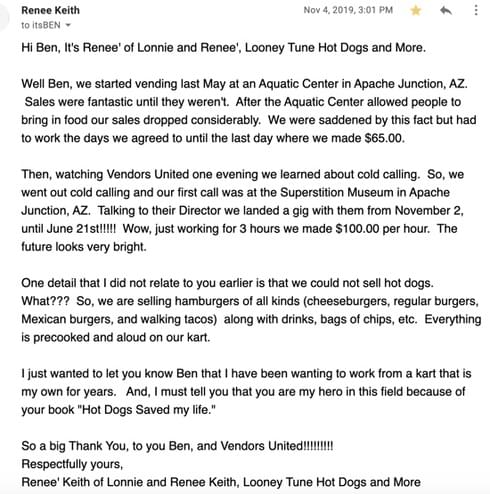 Renee' Keith and Lonnie just took one vendor tip… applied it and solved the problem.
$100 an hour later…
They are loving it.
One hot day (see pic above) they borrowed another vendor's banner to stave off the 115 degree sun beating down on them.
Gotta love it.
Vendors helping vendors.
It's why we have Vendors United.
That's it…
Hope this vendor tip brightens your day like it did mine.
P.S.
Did you see this the other day?
I posted an article about it. You can see it here on the blog.
…and here's just one pic from it
– and I might have bragged a bit on Mark Lolllar / Michael Wood and other vets!