Put your mind at ease, if you're aiming for food vending success. If you follow the steps on learnhotdogs.com/start, success is guaranteed.
Every time. Period.
In Video #3 of my 365 Days of Food Vending Success Tips, I'm Gonna Show You:
Why it always works: with hot dogs, popcorn, mini donuts, lemonade, funnel cakes, even baking breads and cookies from home! And those are just a few things you could sell!
Why there is No Failure
How street food success is like painting your house blue. Really it is. Brush, ladder, paint = blue house. If you follow the steps, YOU. WILL. SUCCEED!
"But that guy was just lucky!" Is luck a factor? Sure, but it doesn't matter. Follow the steps, succeed.
In fact, if you follow the steps, luck will FIND YOU!
I give you a couple of real life examples of vendors who took the advice, followed the steps to street food vending success.
"Would you come sell hot dogs to our beer drinkers?"
A couple in South Carolina started with one cart.
Then one day a bar in their town asked them to come serve their customers, and PAID THEM to be there!
PLUS, they sold hot dogs to all the beer drinkers! WIN, WIN!
This kind of thing happens all the time with street food vendors.
It happened to me!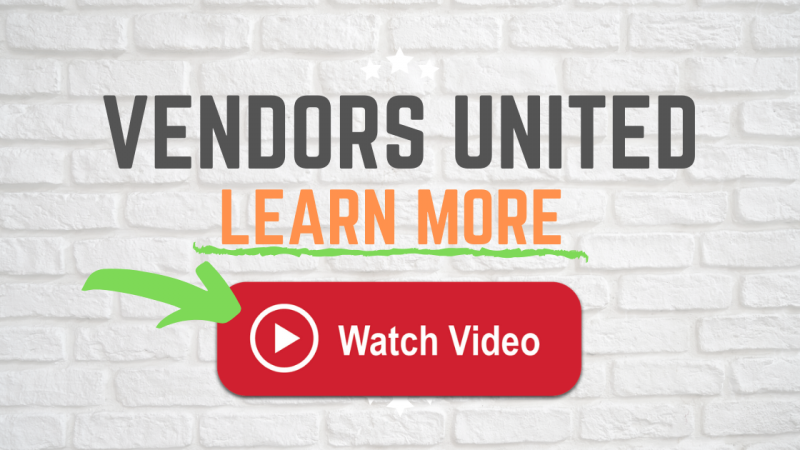 "How bout you come set up at our factory every night?"
When I first started, a guy asked me to set up at a factory at night. Within a couple weeks, I was making $900 a night! Twice a week!
These are not isolated street food success stories.
I could give you hundreds more. Seriously, hundreds. Watch the Video! I Promise You Can't Fail at This! Vending!
Where's the best place to start learning the steps?
Here's a few links to get you going:
Just do it! Follow the steps to street food vending success and get started, today!
There is absolutely No Risk and NO chance involved. You can do it, I promise!