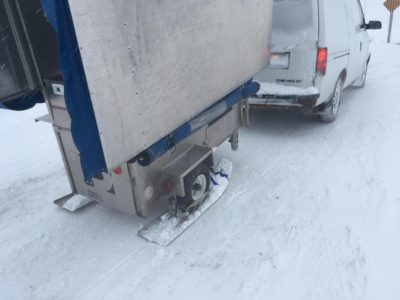 Winter vending tips and more! Welcome to episode 179 (that's not really how many shows we've done, but it's the number we're using today). It's getting cold outside, but we have some tips for how to work selling hot dogs in the snow.
Winter Vending Tips and More
Jason (Love Food Truck Co.) joined the show while working in his food truck at a local college, serving students during final exams. He showed off some of his custom-baked pan rolls as an alternative to standard hot dog buns, and made us hungry with a steaming jalapeno cheddar sausage.
Here are some of the topics we covered in this show.
Vendor of the Week: Beau's Grill! Check out his hot dog cart on SKIS!
Hot dogs and German sausages – best to grill or boil?
How long does the Christmas sale last?
How much food should I bring to a school event?
Can I start a food truck business with $4000?
What if my town looks down on hot dog carts?
See the updated Winter Vending with new tips and tricks