It was the first time my Dodge had spent the night outside. Cuz daddy has got a new vehicle. I had just finished my first day as a hot dog vendor.
It's a hot dog cart for my new hot dog business.
Truth is, if it wasn't for this, the Ram would be headed back to First Financial. I was already 2 months behind and the letters and calls were becoming more frequent and more threatening.
I rolled her inside the garage. (yes, my cart is a her)
Grabbing my apron, I headed in the house.
My feet hurt, my back hurt and I just couldn't wait to sit on the couch and have a beer.
I had just finished my first day.
But I'll finish that in sec. Let me give ya some background.
Driving Trucks To Hot Dog Slinger
Everyone always asks why I decided to do this. But honestly, at the risk of sounding corny, I think it chose me. Not in some mystical magical way, but it seemed after watching one video about a hot dog vendor – everywhere – I looked was something – something about hot dog vending, vendors or carts.
Probably just coincidence like that red car syndrome thing.
Work sucked. I was now driving for SEFL but the crap routes. I was new. Previously – I had been with another company but was laid off. (I think because of my medical expenses)
Prior to that – I had owned my own flooring company.
Not a big company but we did ok.
After a painful divorce – that business was dissolved.
[read: sold and assets split less my child support – I got almost nothing]
I had less than $50 in the bank and one night it just hit me like a stack of bricks. I was going to quit my job. I was going to buy a cart.
And I was going to be my own boss again.
Tresa said, "Are you kidding me?! Your'e not going to make enough doing that!"
Tresa is my best friends wife and ya never have to wonder what she's thinking.
I pulled an all nighter and watched 7 hours of videos about vending.
The next day I quit my job.

That afternoon after a good nap – I ordered my hot dog cart online. I used two credit cards but got it done.
I rented a storage unit to park the cart – just so Tresa didn't know until I was doing good. She uses the other half of my garage to make soap for her Etsy business.
I'm not scared of her. I just didn't want to listen to her shit.
Dodge Out – Hot Dog Cart In
I set up in front of my buddies oil change shop which is attached to three other pretty busy businesses.
My goal was Walmart or Lowes but had not gotten permission for those spots yet. Plus, here I felt a bit more comfortable for whatever reason.
I purchased 4 cases of hot dogs from BJ's. Probably overkill.
And a bit optimistic for my first day but what the hell?!
---
I probably missed a hundred dollars or more because my Square card swiper thing hadn't come in yet. But life's a bitch sometimes. And cash today is better than – a maybe tomorrow.
Grrrrrrr.
I started uncrumpling the bills before counting. Just looking it didn't look like that much but then I remembered what I learned on a video. I had. Stuck. About five 20's in my back pocket.
Turned out it was only four but $80 is $80. Right?
My mind immediately thought about Tresa. I know she's gonna be over later when she gets off her job. She works at the bank. Great benefits but the pay isn't much better than a burger flipper at Mickey D's.
Scotty wouldn't bother me, in fact – he was happy that I was doing it and he even came over twice to the storage unit to admire her (the cart).
[Scotty is Tresa's husband – my best friend]
Counting… counting…
$110, $115…
$234, $281…
$308, $364…
$389, $422…
$423, $424, $425…
Oh yea… I've got $20's.
Grand total $505.
Less the $65 I took to make change and approximately 35% for food costs.
$286 and that was on the low side – because I had got condiments and most everything else at full retail prices at the local grocery store.
We'll call it an even $300.
I love even numbers like that.
I'd just made three hundred dollars in 2 and half hours in front of a Fast Lube.
I was on cloud 22. (way better than cloud nine)
About 11 13 clouds better.
I was officially self employed again and I'd just made 2 days worth of income in about 3 hours.
And not to complain – but had I had that Square card reader – I'd of made 3 days income.
IT'S ABOUT DAMN TIME
Life had kicked me square in the nuts about 8 times in the past few years. It's ME TIME!
The next day I paid 2 truck payments from my credit card and got caught up. I knew I was about to be rewarded for all my patience. The shitty jobs and the even shittier bosses.
Told ya I was a bit of an optimist.
It's my damn time. One divorce, a healthy child support check going out, a business closing (due to sale), a crazy ex girlfriend, a welding burn, a broken shin bone and a gum infection that took 5 teeth.
Daddies gonna get a nice new bridge. (teeth – not across the water type)

I don't know about you, but I had about given the hell up.
I don't believe in reincarnation but I swear I thought I was being punished from a previous life.
My new girlfriend deserves better than I've been able to do lately and NOW – It's happening!
2ND DAY
3RD DAY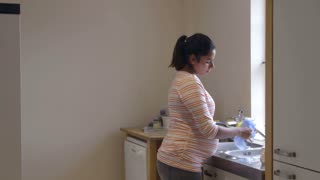 We'll not talk about the second day.
But the third. As my daughter would say… OMG.
I killed it. Totally sold out.
400 hot dogs, 71 sausages in 4 hours. From ten to 2 I was slammed.
I had to pee so bad at one point I was seeing yeller.
I was doing the pee pee dance. My knees were about to buckle.
I told everyone in line, about 8 people that I'd give them a free meal and I'd be right back and I ran into my buddies shop.
I know… stupid as hell.
8 customers I gave food to and I still made a killing. Those were some happy campers. Not one person left the line and waited for me to pee.
To be fair. I showed up for my second day and so did my inspector. She told me I couldn't work because I didn't have my thermometer or my sanitization test strips.
I offered her $20 for hers but she said her's was state property.
I say BS.
I hadn't even got my water to temp and had 3 orders for inside the shop and one guy waiting to order. I had to leave.
I didn't know Walmart would have both, so my dumb ass drove home with my tail between my legs.
Ran some errands, paid some bills that were way to due, got new supplies, paper goods and such in bulk and the rest of the day I spent bowling with Scotty.
It rained for the next three days and after hearing about another vendor who works when it rains, I could kick my own ass for not opening. I've got a pop-up after-all.
This Ain't No Joke
My first day as a hot dog vendor was no joke. Fortunately I had found Ben's stuff. He has so much to stuff that I must be honest – it's a bit overwhelming.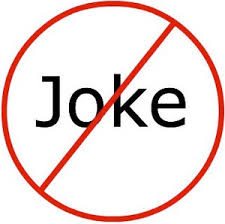 Talk about overload.
I haven't done any more all nighters watching Youtube videos. I have read till my eyes were bleeding on Learnhotdogs.com and watched more videos.
You won't find anything he hasn't already answered.
Be careful though. Take your time. As Ben says, do your due diligence. (that means learn first)
This is work. No joke.
It's hard work at times but my god is it worth it.
I've been doing great since my first day and it's gotten better and better. I've even done a catering job once and took home a profit of over $800. Only four hours of work.
I couldn't be happier.
I've never made so much for my time. EVER. And I won $300 once on a scratch off ticket.
I made mistakes. My first day as a hot dog vendor saw one broken umbrella, a burnt batch of chili and I swear 900 napkins that blew across the parking lot. (took me an hour to pick them up)
I got there way to early (because I was nervous). My legs were killing me and my knee was about to blow out after all the standing and napkin chasing.
But it all felt better. After I sat down. After my first day as a hot dog vendor. After that first beer or three and started looking at my rewards. (the cash on the couch)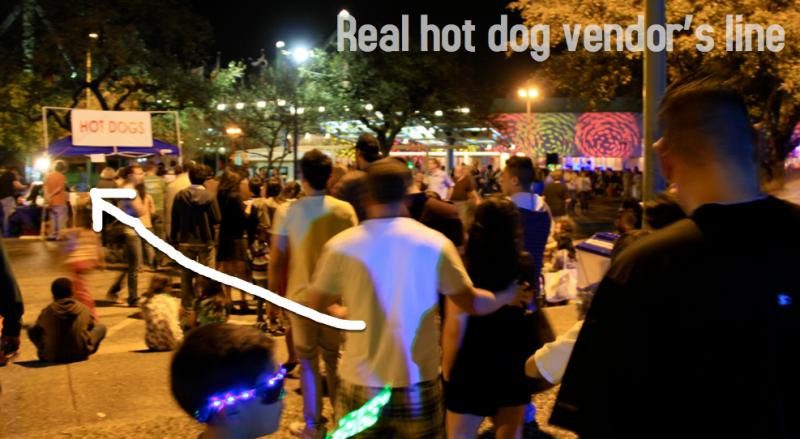 Summary of my first day as a hot dog vendor
Ben asked me to write something he could post after I sent him a very wordy (longer than this) email expressing my thanks. He says hot dogs saved his life, well hot dogs really saved my life.
I was one miserable son of a bitch.
I hope YOU take this amazing opportunity and I hope you'll learn from Ben.
If you want REAL freedom. If you want to change your entire future.
Then just do it. Have your first day as a hot dog vendor
If you can boil a hot dog – you can become a successful hot dog vendor.
And Tresa. She's not said one bad, mean or negative thing. She's had to eat some crow though. Recently she got herself knocked up (by Scotty) and is on "bedrest" until the baby is born. Guess who's paying her to chop my onions?