That first day I went out and put in my brownish/pinkish hot dogs in the water and they began to boil – I never thought – a few minutes later I'd be pulling out these "been dead awhile" grey hot dogs.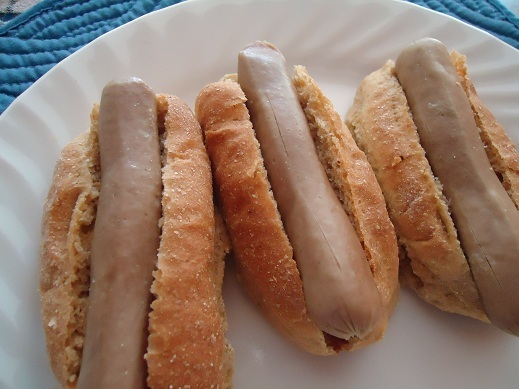 Yup! My hot dogs performed a magic trick while they boiled.
They turned some sorta – death and rigor-mortis grey color.
YUCK!
THE SIMPLE SOLUTION
This is a problem caused by the water and types of food dyes used.
We can control the water – but not necessarily the food dye.
And that's plenty. We can control the color and even the flavor. But first – we gotta know why this is happening.
The Problem: grey hot dogs
The Cause: chlorinated water (99% of the time)
The Solution: jack your water up
Like in my free training course – I teach how to keep your water from sapping out the flavor from
your hot dogs.
The same solution works for keeping the color true.
Add spices / flavorings and even color to your water.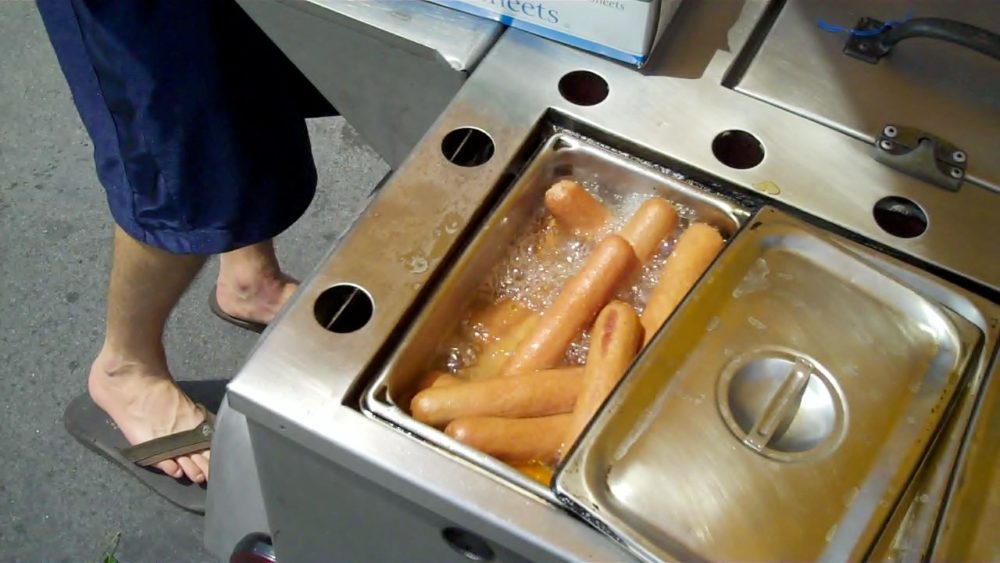 ITS WHY THEY'RE CALLED DIRTY WATER DOGS
Dirty water dogs come from the process of – water sapping out the flavor and color from dogs. As more and more hot dogs are boiled – the water becomes dirty looking.
But really (that dirty water) it's just full of flavor and delicious. Problem is… it takes a couple or three batches to achieve dirty water and those hot dogs – well they'll be less tasty and their color = grey.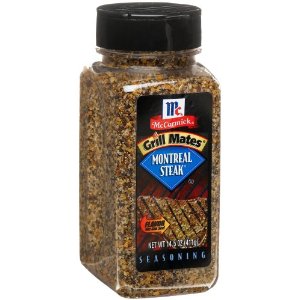 Instead of serving several pans of grey hot dogs – before your water is "dirty" – you can pre saturate your water with flavors and colors. Usually the flavor will take care of the color.
I use beef bouillon and maybe a clove of garlic. I've also used beer. Any beer will do.
The alcohol burns off and your are left with tasty water.
Another solution is to use chlorine free water. AS in distilled water.
But this is much more costly – not to mention – a pain in the butt.
The best solution is to add flavor.
Some vendor use seasoning packs and honestly – it doesn't matter. Just use some stuff.
Your dogs won't turn grey and they'll taste delicious.
OTHER INFO
The smells created from chopped onions floating in the water and other seasonings – is a plus. It draws the customers in by the nose.
Too much chlorine in the water can be harder to overcome. If your city water is really strong – or you still are turning out grey hot dogs… you can boil – just the water for about 15 minutes. This will usually remove all the chlorine.
Then simply add your spices and begin.
PEOPLE EAT – with their eyes FIRST!
Don't risk your business, nor reputation on grey hot dogs.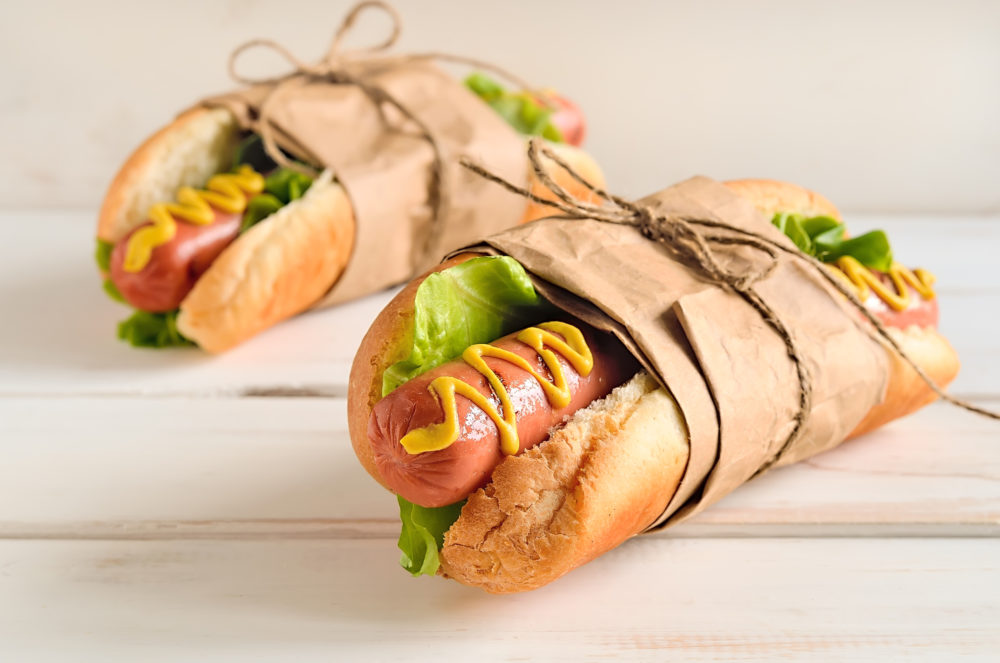 MY STEAMED HOT DOGS TURN GREY!
This can happen too and is more directly related to the types of dyes used in the meat. The only real solution here: change the brand. Some brands use dyes that don't hold up well to steam, boiling water or time.
Short of re-dying your hot dogs with food coloring (not really an option) – I'd just change brands. Rapid steaming might work on some and if your stuck on a certain brand, then by all means try that first.