Today, let's discuss vending illegally. Like could you vend illegally? Could you do it? Well, according to thousands of people, you can.
According to the news and stuff out in California, a lot of people are vending illegally and they've even changed the laws to make them do less stuff.
They created rules and codes in California that made it hindered vending so bad that they vended illegally.
So then, they've created some new rules that allow them to get into the business easier. And that's all just come about in the last say six, eight months.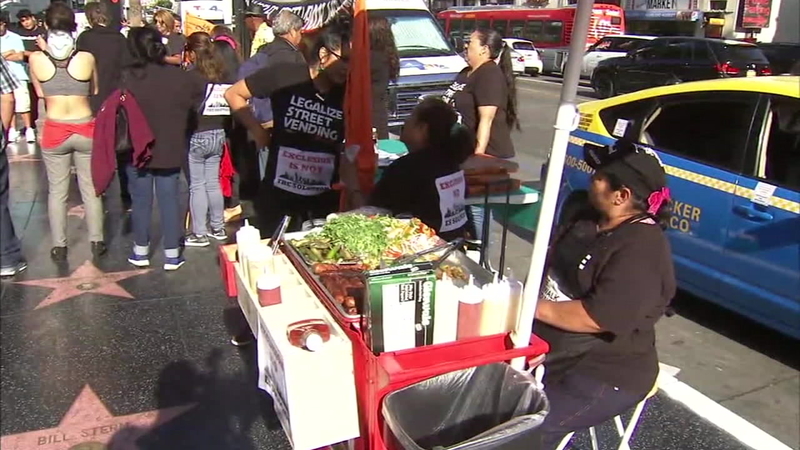 Nevertheless, there are people that go out and vend without a permit, without a license. I hate to say illegally because that sounds like, Oh my gosh, he robbed a bank.
But there's some wise information behind it, behinf all these laws and rules.
They want to make sure that the person that's vending is following food codes, for food safety, to protect the public from some rogue guy, grabbing rats out of the sewer and serving them up.
That's what they tried to prevent by having training, inspections and stuff like that.
What California was doing alternatively, was putting some astronomical fees to just get started.
You could start a Cracker Barrel restaurant with a $75 license.
But for hot dog vending, $960.
Vending Illegally – The VIDEO
Would I Be Vending Illegally?
Well, it's one of those things that I wouldn't want to do it.
I can't recommend doing it.
But I can tell you this, I would do it in a New York second if I needed to feed my family, and it was a means to an end.
Because instead of going in robbing banks and steal in people's stuff, I would still be paying my taxes, still doing all the stuff I'm supposed to do, except for I didn't pay for the permit.
I would, I would do it.
I would vend illegally.
But I wouldn't recommend that.
There's other ways.
There's the beg, borrow and sell everything you can to raise the funds, so you can start at least on shoestring.
The Cottage Industry Act
A lot of States now have the cottage industry act, which has allowed you to do all kinds of stuff from your home, without a big license.
And in some States, even no license, because it's an agriculture product.
And our's typically is agriculture products.
If you want to know more about that, you can go to learnhotdogs.com/broke.
It's like starting without any money.
If I had to, I would be vending illegally
There's a lady that was in Nashville, Tennessee. She didn't speak a lick of English, and didn't have a way to get a license because she was here in the States illegally.
She has a driver's license and was paying taxes. And she bought a cart, but she couldn't get her permit to vend because she was an illegal.
She could go get a DMV license, a tag for a cart and a cart in her name, but she couldn't have any of the other stuff.
So, she vended illegally at night.
And within a few months she bought a second cart from me and then a few months later, a third.
And I don't know how many carts she ended up with, but she ended up moving, I believe, to New Mexico. Or maybe she stayed there and her daughter moved to New Mexico, I don't remember.
But the bottom line is, it was a means to an end. It was a means till she could get made legal, so that she could do her stuff.
So, if you have to, you have to.
But if you don't have to, I'd try to avoid any red flags or anything that would cause me problems in the future.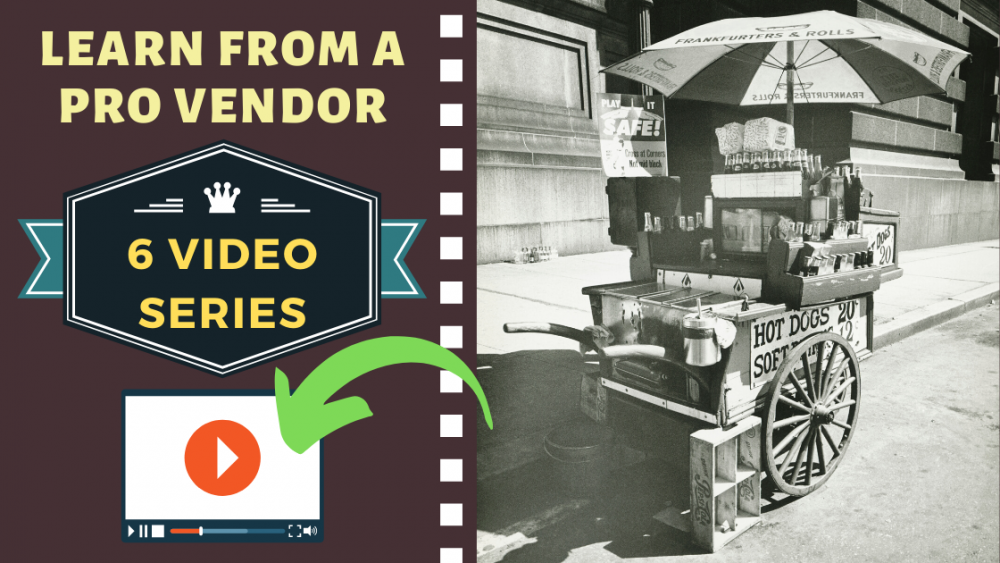 I Wouldn't Do It Unless I Just Absolutely Had To
Now with the cottage law acts and stuff, we're able to do things without any problem.
We had a lady that couldn't do the cottage industry.
She was in a state, that didn't even have the cottage industry act.
I wrote about her, the link is learnhotdogs.com/donut.
If you go there, you'll see that lady started in a motel room, that she was renting by the day or by the week or whatever.
She started selling donuts. Not that she was making them, she was a hundred percent legal.
So there's so many alternatives now without having to do something illegal, or cause yourself any problems.
Do they come and arrest you and handcuff you?
I've only seen that once.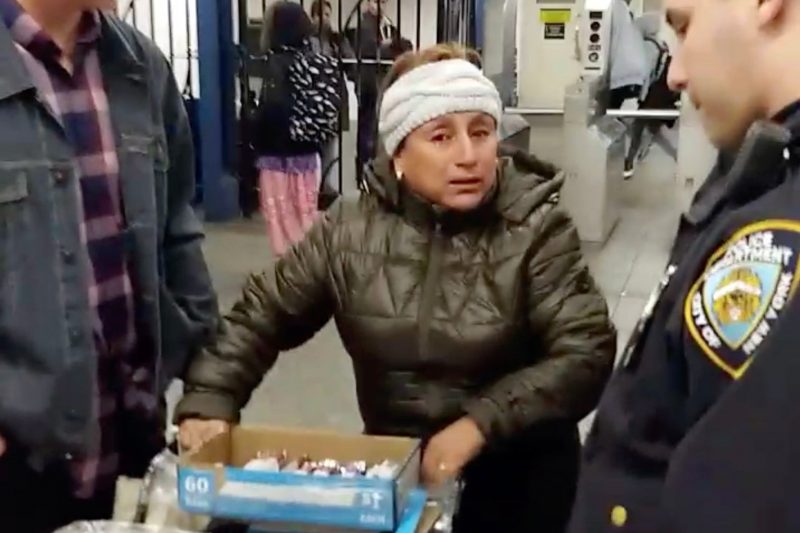 I've only seen that in one state and that was California.
But now California has updated their code.
So I don't know if that would happen there now.
In New York, I have heard about some people getting some hefty fines.
But in other States, I've heard about them going…
Hey, you can't be out here without a license.
You need to get a license.
Let me give you the number.
And so it could be as minimal as a $50 fine, or a slap on the hand.
Or it can mean that you have to lose your cart. Like they've impounded or something crazy, or impound your equipment that you're using.
I would say steer clear from vending illegally
Now that you know that there's so many other things to do, I'm going to give you a bunch of links to ways other people found to get things going.
Feel free to jump in there and go, you know what, that would work for me.
There's so many alternatives to get into the business. If it's a means to an end, it beats going out vending illegally or without licensing.
If it gets you to from A to B so that you can go ahead and fulfill your dream, then do it. By all means do it.
That's all I got to say.
Help Us Help More Vendors, Share This Post…
Here you have all the links i promised…