I predicted it and I've predicted it over and over. I know within minutes of talking with a new hot dog vendor or a soon-to-be hot dog vendor whether or not they'll fail. First I must admit (proud to admit) hot dog vending is just about the most perfect business. Hot dog vending is fail proof.
Want to know how?
  *if you haven't read part one, then this probably won't make much sense (see hot dog vendor failure)
HOW I KNOW IF YOU'RE GONNA FAIL
First I get out two crow feathers, one very heavy paper we… errrr I mean crystal ball. Chanting as I hop backwards on one foot with mismatched socks… I peer… deep within… the….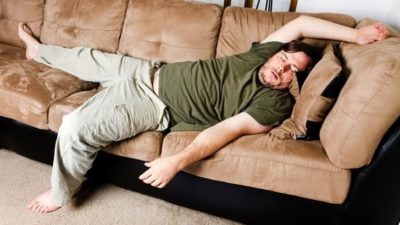 Hellfire… who am I fooling?
There is no magic required. No woo needed. Just simple, basic experience and the grey matter beneath my bald head. Those lazy minded, late night infomercial watching new vendors or soon to be vendors who think they've struck "pay dirt" – is who. Even though.. hot dog vending is fail proof.
I Can Spot Them A Mile Away
They call, write, email, send smoke signals but usually call, because they are way too lazy to email or do any research on their own. They'll ask…
Ben, do you know if the Big Dog cart will work where I live?
Ben, which cart should I buy?
Ben, can you put a deep fryer on my cart?
Ben, can you look over my state codes?
There's many more, the key things they ask, those failing or soon to be failed vendor wannabes ask me daily. You could sum them all up into one question though…
"Ben, can you just send me a check every week so I don't have to work?"
Bless their little hearts. When they have everything at their fingertips to get all the info, a step by step fail proof plan. A video and written course – their's for the taking but all they can muster the effort to do is call… *even though hot dog vending is fail proof
These are the ones I know 100% for a fact will fail, these are their words exactly…
Ben, I looked but couldn't find it (I'm thinking: that big link at the top of every page on the site you couldn't find)
Ben, my internet is down ( so it was up long enough for you to get my number and call)
Ben, I'm old school, I want to talk to a real person. (Great, but if you're calling for tutoring and a to be spoon fed the information by phone, my time is valuable and I have consult slots you can schedule)
Ben, my computer is old and glitchy.

WHAT I HEAR
I'm lazy, I want someone to do it for me… Please except my BS excuse and spoon feed me the information so I don't have to read or watch a video.
WHAT I KNOW
These lazy minded, lazy azz humans will fail. They make up the negative statistics. They are the ones that try for a week and quit. They are the ones who do everything wrong. They are the ones who post online later about how "fake" the business is – despite the thousands of successful vendors in the U.S.
THEY ARE THE FAILURES AND THEY ARE THE 8 OF TEN WHO SKEW THE SUCCESS RATES.
These are the folks that need to find a job and a boss. They need to be told when to show up and when to go to the bathroom.
HOT DOG VENDING IS FAIL PROOF
Those folks, you know… like you and me… we can dig a hole. We aren't waiting for someone to step on the shovel for us. We do our due diligence, we believe in learning and applying and we aren't lazy azz quitters.
Like digging a hole, everyone who follows the steps – wins. No one fails this way. NO ONE! We all follow the basics even though we all may have our own spin and techniques. We certainly aren't calling and saying, "Ben, can you put mustard on my customers hot dogs for me please."
FAILURE PROOF POSITIVE
A couple years ago we started the Vendors United group. It's a private group of vendors and soon-to-be vendors who ARE NOT lazy. They already are successful or will be soon as they start their businesses. We did this to weed out the white noise from the main group of vendors which includes folks who are lazy azz hell. This way we focus on helping one another.
Now don't get me wrong. We still get the occasional turd in here but we weed them out quickly. Questions are asked all day, tips and videos are shared and we all work together to encourage, support and help one another. See >>>>>>>
CAN MY BUSINESS BE FAIL PROOF?
Absolutely. Yes! Capital YES.
Even without joining Vendors United, you can make it. Just do your due diligence. Follow the simple, easy steps. Don't get lazy. Read, Watch and learn from all that's available right here, right here on this site. IT'S ABSOLUTELY FREE. Just click the free training at the top and get started.
BUT BEN, I ALREADY STARTED AND NEED HELP
No problem. Still free. Click the search box and type in your keyword. Let's say you need help with finding a location that's super profitable… well you can type in the word location. You'll find we have done many articles and videos on locations and have shared the most profitable locations that the lazy azz vendors don't even know exist.
You can post questions on our Facebook page and have them answered live every week during the live Hot Dog Vendor Radio show. Literally… if you want to succeed… you can. And if you want to hear past shows of Q&A… just go to HotDogVendorRadio.com or StreetFoodVendor.tv
This ain't like 10 people who want to be the quarterback for the blah, blah, blah team and only one will be selected. All 10 can do this. All 10 can be successful. NO LUCK NEEDED. Hot dog vending is fail proof.
BUT WHERE DO I START
Start A Hot Dog Cart With Little To No Money
How To Start A Hot Dog Cart Business